This show was one of the most spectacular, different and special I have ever attended before.
It took place in Milan during Men's Fashion Week and the venue?
The amazing Excelsior Supermarket!
When I received the invitation, was a surprise to see it was a coupon book with discounts in "Moschino food", Moschino Water" etc ahaha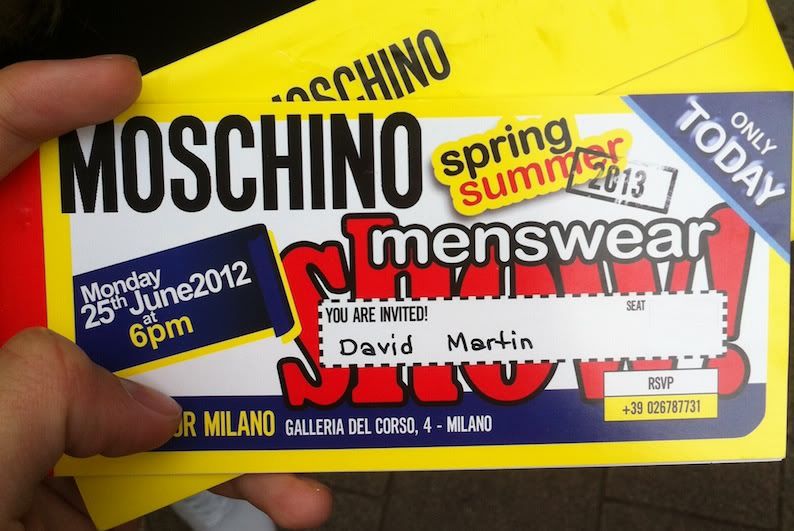 The show started with AMAZING and super cool pieces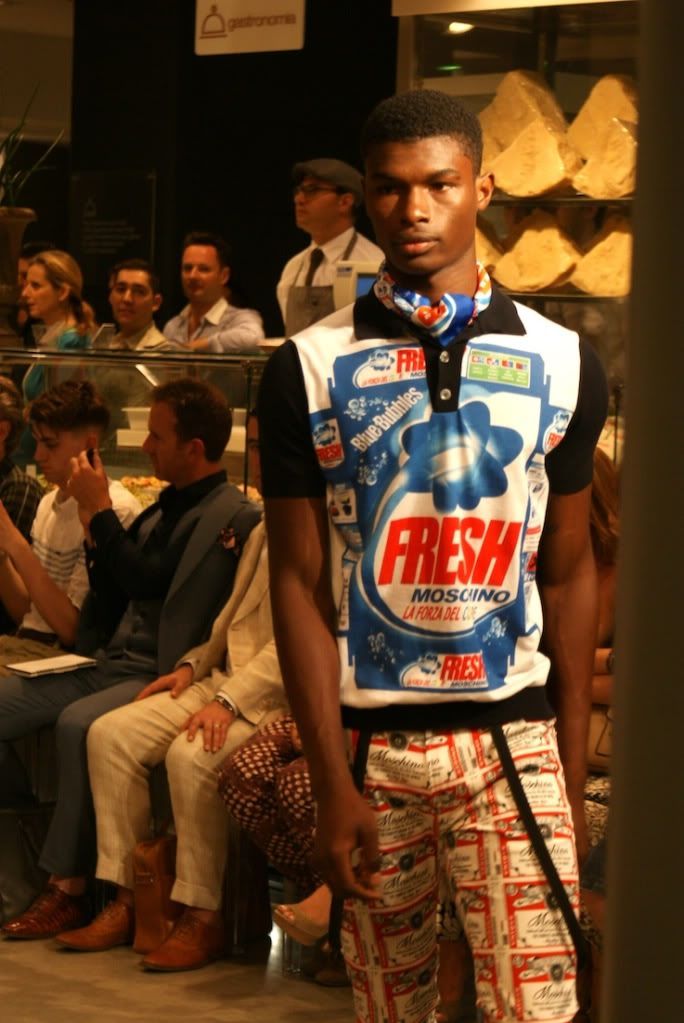 Many pieces from this collection are funny, are fresh, are original and of course full of good taste and imagination... Is not easy to combine these products represented in clothes! Believe me!
Look at those "Budweiser" trousers haha.
Also the polo shirt is super cool! Look at FRESH logo over the piece!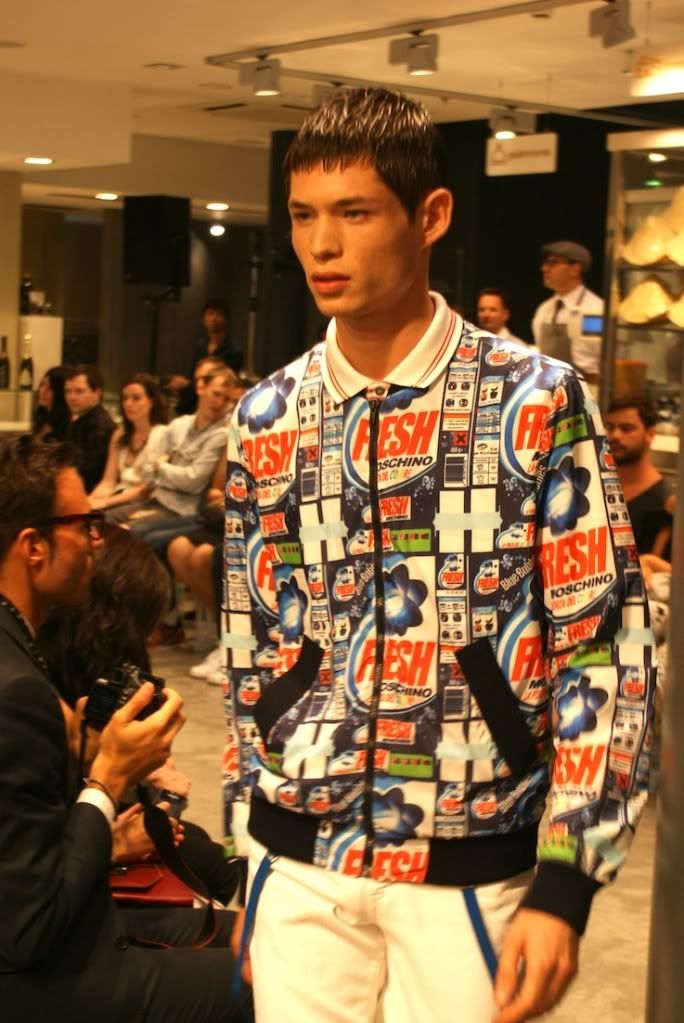 Also "Fresh logo" was represented in pieces like jackets, bombers...
What do you think about it? I really like this because is like "let's start to enjoy and discover what Fashion can bring you"!
I think is important make special things for Fashion Shows, locations, inspirations.. Sometimes is perfect!
After those super cool pieces, started to appear suits and jackets perfect for a special date!
Pink, Yellow, green are some of the colors introduced in this new side of Moschino S/S 2013
RJ king looks fantastic and as you can see every look is full of details.
Scarfs in the jacket, hat and a perfect relation of colors are features of every look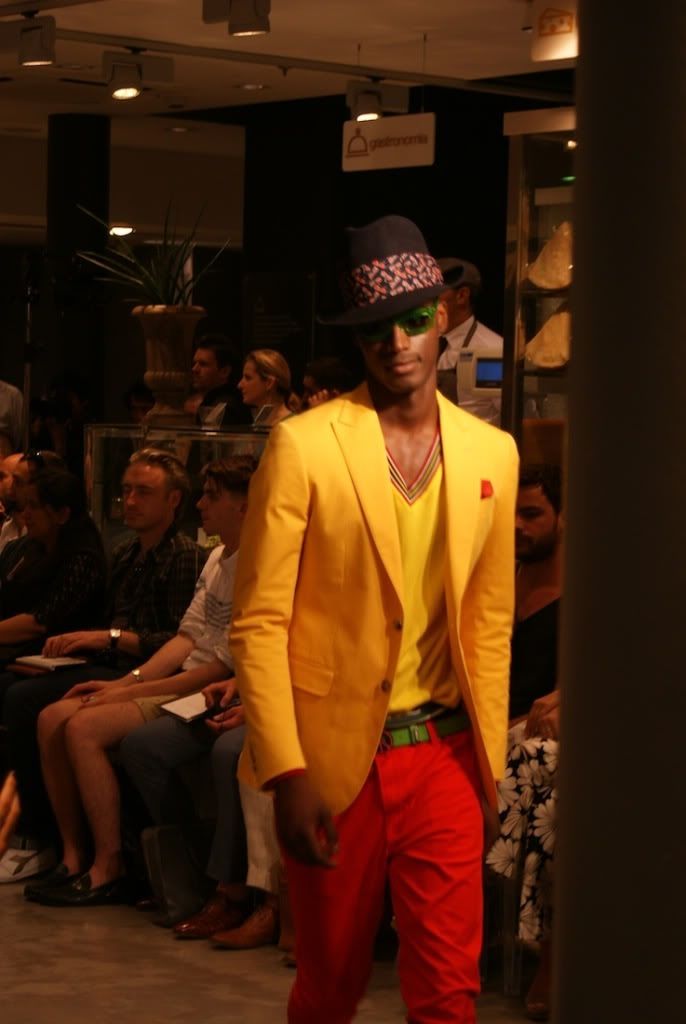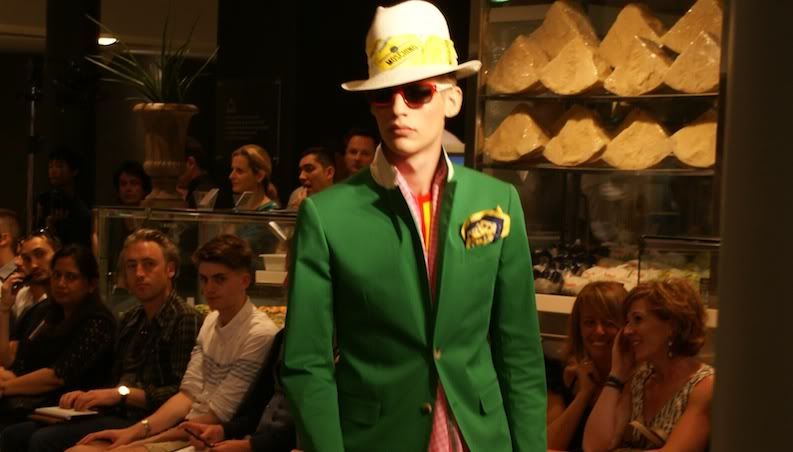 Sunnies are important as well in this collection! The mix of materials is GORGEOUS! I need the orange ones haha
Since this summer I'm a lover of this little accessory! Why now? No idea but I'm starting to like things I have never liked before!
Do you like the sunnies?
Of course Moschino also have thought in people who doesn't like the excessive pieces, talking about colors and details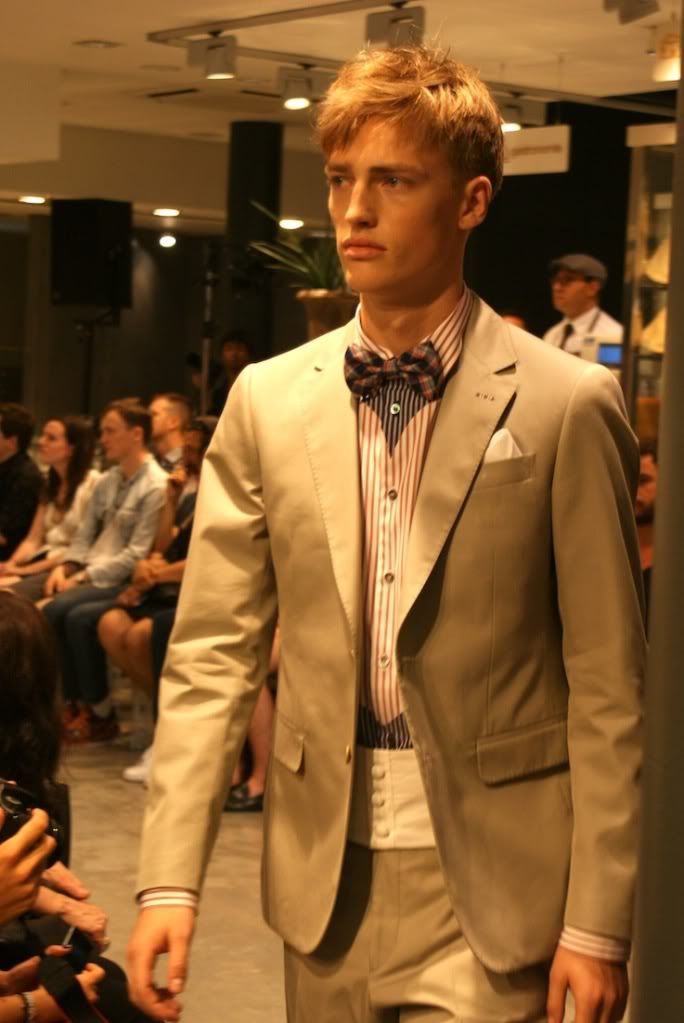 Viktor Nylander wears a suit that could be named "Common".
There are some features to highlight:
The stripe shirt
The Bow tie
The Sash
Which one do you prefer?
Of course, you can't understand how cool it was without see a little bit in video!
Is your perspective the same one than before? Again, it was a great show!
What can you highlight from the show?
...
How is your summer going?
my 2nd issue of ODDA is already available in Paris!
Soon will show you things :)
THANKS!!
xx
David Martin
sBt