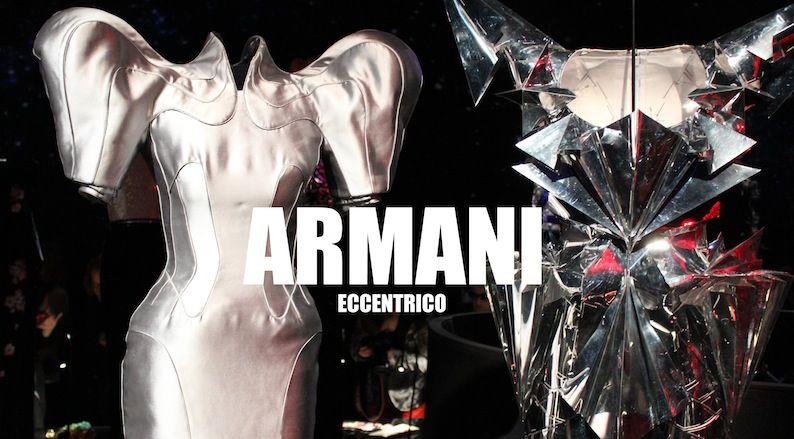 Get into a different universe in a parallel world is what ECCENTRICO made us feel after the S/S 2013 Giorgio Armani show.
In the middle of the venue and next to the runway, the most amazing pieces by Mr Armani, the walls like the nebulae and the excitation that everybody felt over there since the minute one that each of us came inside, are some of the features important to describe over here
The dresses and special pieces came from Couture to accessories and Pret â Porter to special and unique dresses dedicated to celebrities.
An example of that is the amazing dress Mr Armani did for Lady Gaga and her Monster Ball Tour.
I have to confess that my eyes focused the attention into the dress when I passed next to it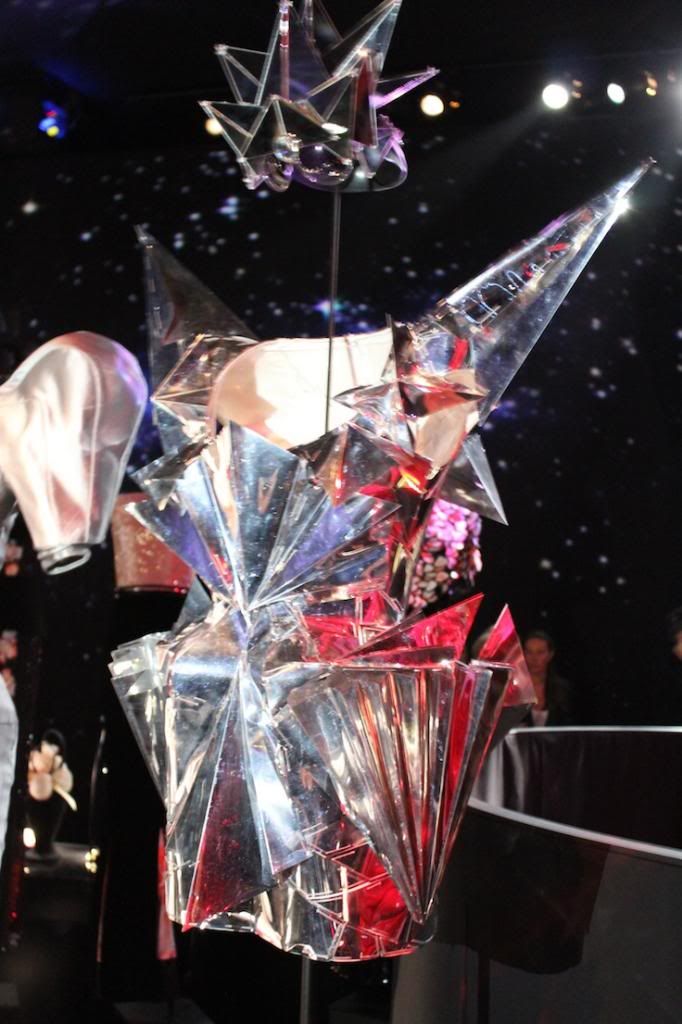 The shoulder details, cuts and shape make me crazy!!! The same happens about the materials. I remember when I went to the gaga's concert and she walked with the dress, OH YEAH!
What do you think about it?
Into the venue, you could discover another spectacular dresses from 1980 for example, being able to taste the Armani universe and also to feel, people like me that was not there when introduced these pieces, what he has in mind and is working on since lot of years ago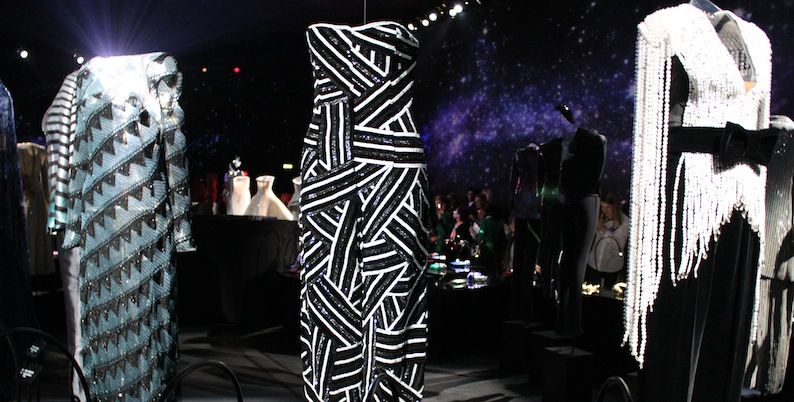 These 3 pieces are very special to me as well. They determine the lady into a chic way and very beautiful shape, running into the years where the collars got an evolution, sleeves are more sophisticated but quality is always PERFECT
LOVE this suit... Is like "GLAMOUR AT ALL"
Couture is for me a very special side of the Fashion Industry. It is the place reserved to make to flight your mind and develop what you want into the creativity.
Armani Privé is always like that, and this is one of the pieces introduced not a lot ago and for sure many of you remember perfectly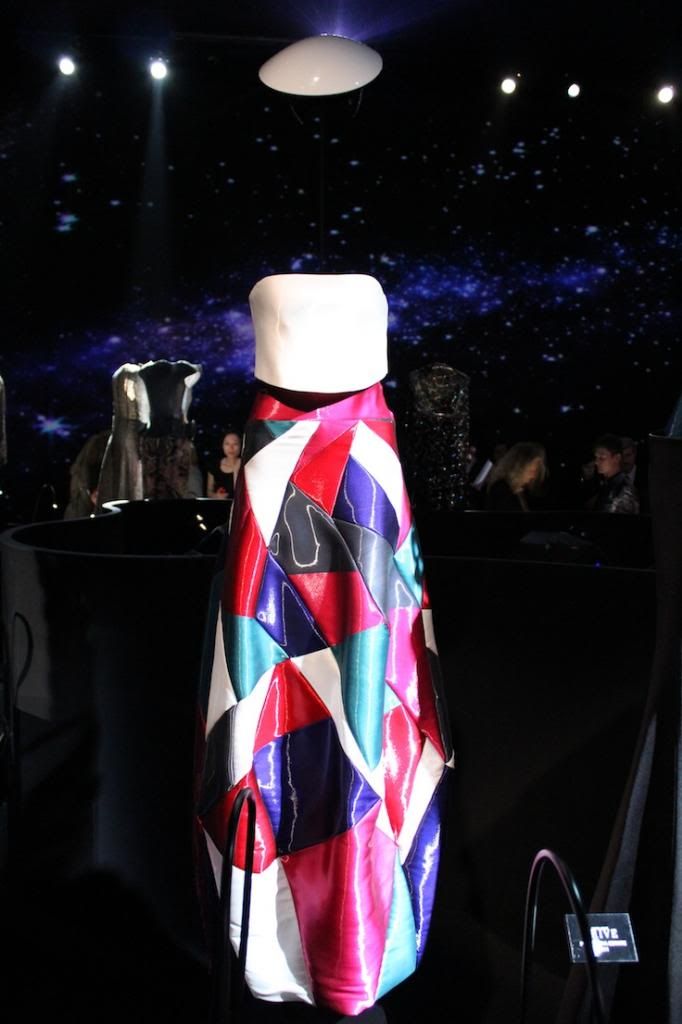 Every piece means too much work. Mr Armani is always checking every detail and don't leave anything until it is perfect.
No errors, and all under control, with a final goal: Make feel comfortable, chic, sexy and unique to all the women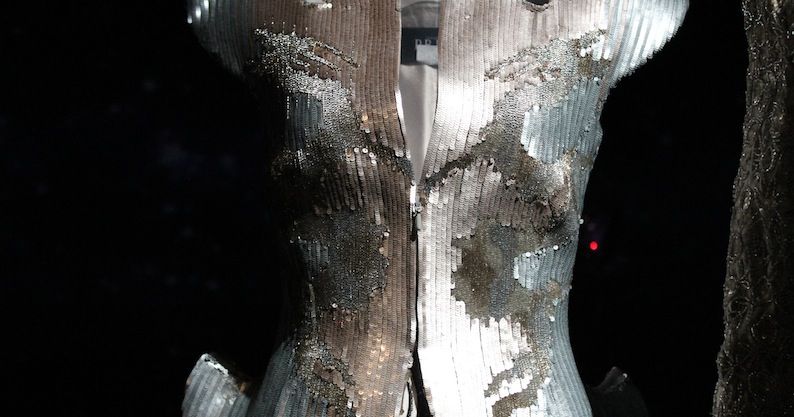 What do you think about the exhibition?
Hope all of you are fine!!! I'm very busy so my time into my blog is complicated at the moment. Hope change this asap
THANKS