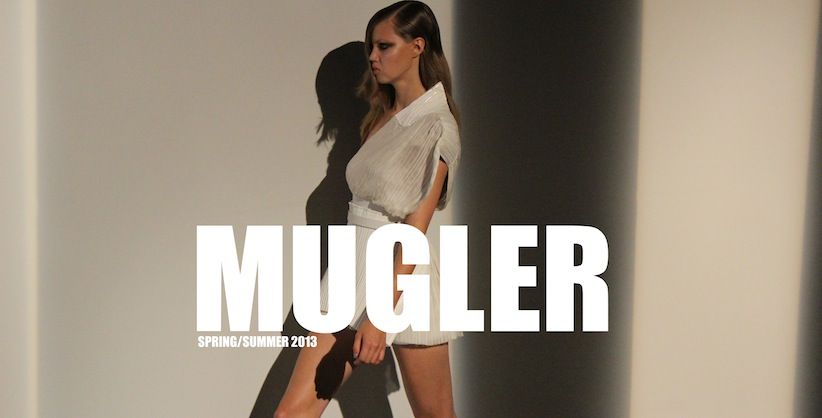 This show was very special for me. The last show from 2nd Paris Fashion Week days, at Trocadero and a lot impatience to discover what Nicola & Sebastien would to introduce to all of us into the show
The expectation for this show is always massive and that's normal because every collection has spectacular innovations for next season.
The Asian winks and inspirations are over the whole collection and the origami art is an important part of it.
The Beginning was with olive green tones, dark colors and a bit more " discreet" outfits side BUT, everything changed in 1-2 minutes
The lacquer work over pieces full of color started to launch the Mugler style but in a soft and easy way, keeping the cuts and also introducing a bit the kimono style and shape!
I really like the mix of colors.. I think it is wonderful.. What do you think?
After that, black color appeared with amazing cuts over the skirts, volume on waist and legs and also structures in the top pieces.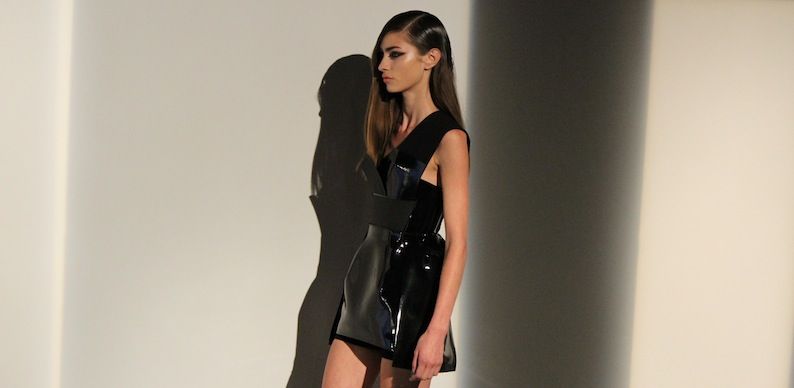 These pieces and dresses are showing a maturation of Mugler since the resurrection 4 seasons ago.. giving a perfect symmetry between the old Thierry Mugler codes and the actual style of both designers.
The femininity and elegance working with the extravagance and different position into the market, give an special position and make women feel special and unique with Mugler
A very important point into Mugler S/S 2013 is the bag line!
This is the first time Mugler create his own bag line and was a success. They are chic, perfect size, full of little details and a bag you can wear during years and years.
I'm sorry because in the pictures they don't appear very well but if you can, check info about it!
Another thing about the last picture.. Have you seen the spectacular scale of cuts? OMG! gorgeous
As a continuation of those cuts, the color has suffered an evolution from black to dark garnet making a complete dress full of cuts like an structure.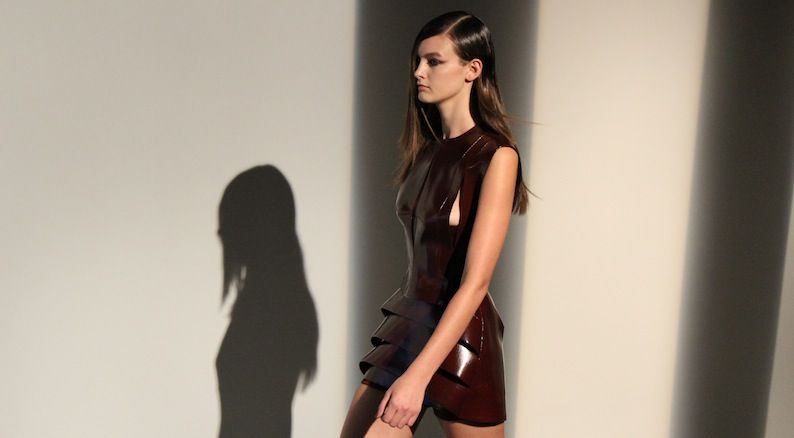 I'm absolutely in love with pieces like this last one. Can you ladies imagine wear a dress like that?
Few outfits later, the dark colors finished and appeared the typical Spring/Summer most wearable colors.
Green skirts, white outfits, and soft fabrics were the protagonists at the end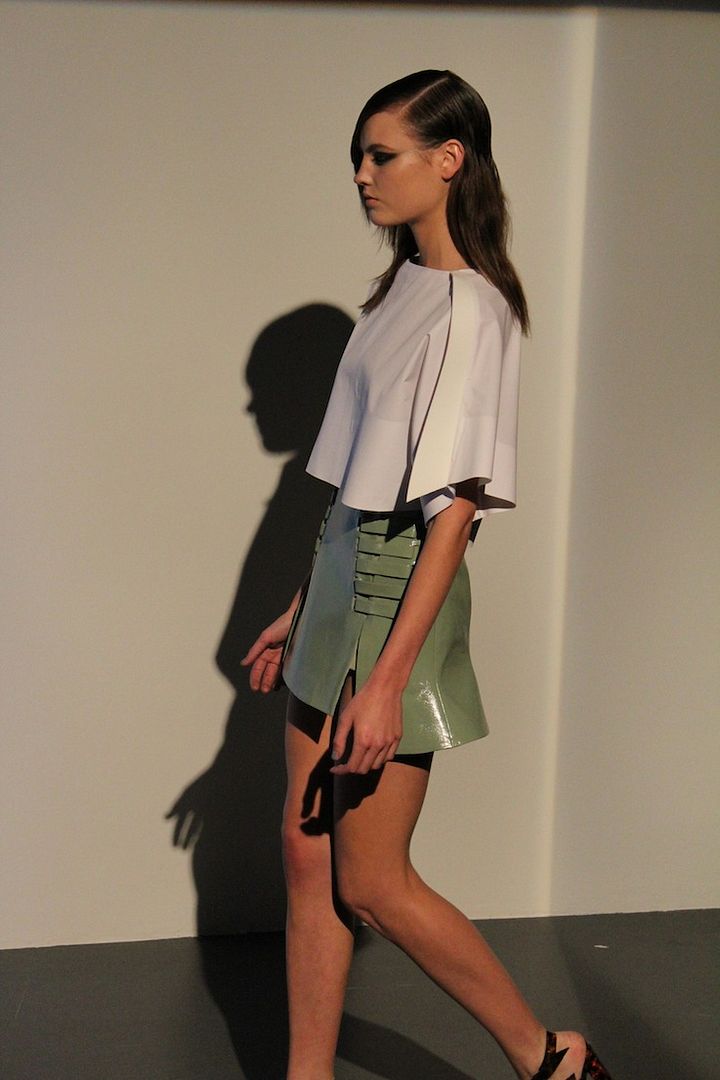 Super high waist, short blouses, cuts on sleeves... perfection if what you want is to feel comfortable and not warm in summer!
To finish, the amazing Lindsey Wixson closed the runway with a gorgeous white dress with huge volumes over the left shoulder.
This dress have a perfect mix of fabrics, working with some layers and a perfect sewing work.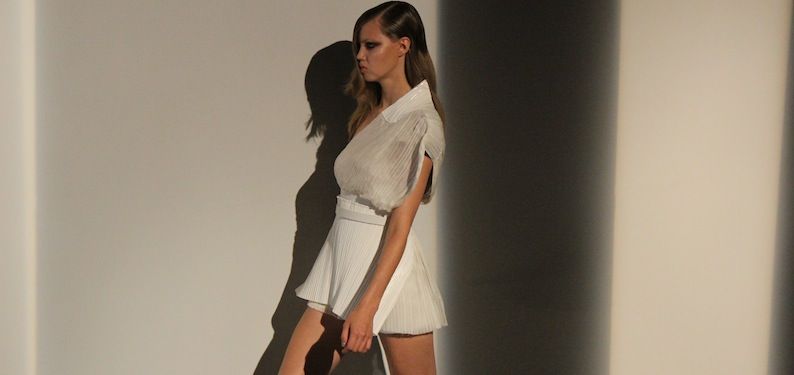 What do you think about Mugler in general? and about S/S 2013?
I'm super busy these weeks. We are about to finish the 3rd issue of ODDA which is going to be AWESOME and I don't have all time I need for blogging!
THANKS!!!