When you are working in Fashion and you have to attend the Fashion Weeks, those 15 days in Milan and Paris means start around 8 am and finish no idea when.
When the date is closer, I start to organize what I'm going to do there, the schedule of shows, appointments and shootings. To me, attend Milan and Paris is very special, important and of course one of the most amazing parts of my job into de Fashion industry!
I just come back from Paris and I have to say that I feel happy and full of power.
I had a wonderful weather ( very important to me ha ha ) and I stayed with friends, met new people and defined awesome stuffs for ODDA
As I have loads of things to show you and now I have time to do it until next Fashion Week in january, I would like to share with you a mix of my days in Milan in Paris as a resume of "A day in Milan and Paris Fashion Week" and.. what is the first thing I need to do?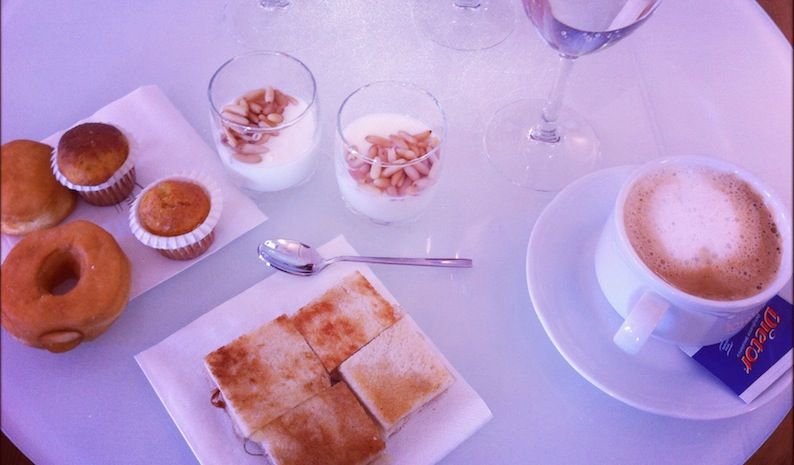 The amazing breakfast at Camera di Moda is for me a MUST every season haha. We go there at 9AM before go to the first show every morning and I really enjoy it!
After that, straight to the 1st show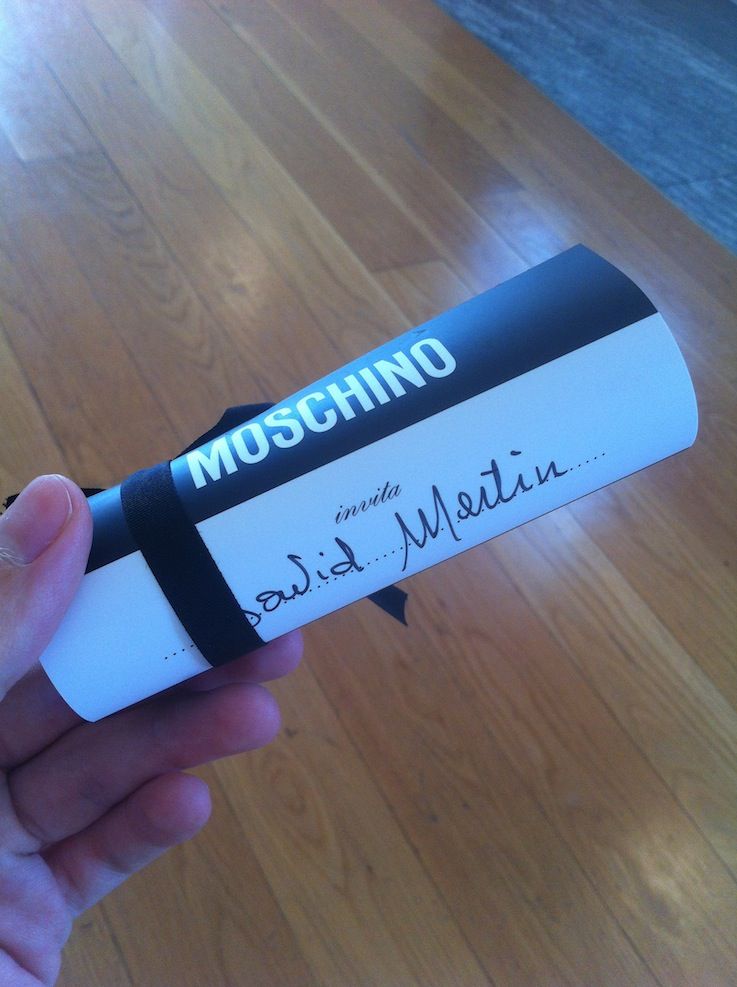 Is always the same thing.. you wake up early, with enough time and at the end you are running to arrive haha! BUT shows in Milan and Paris have 20-30 mins of delay always :)
In Moschino show we had a double breakfast...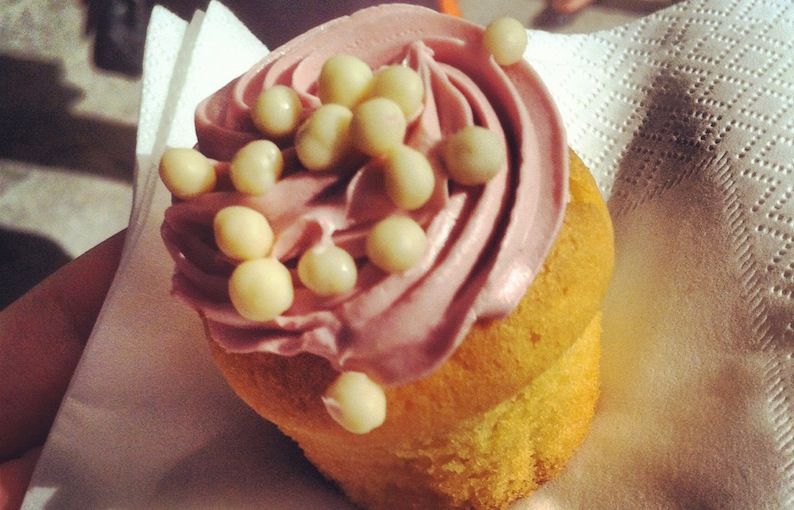 Muffins and more Muffins with juice... YUMMY!
Then, is time to take your seat, take a look around you and start to imagine what is going to happen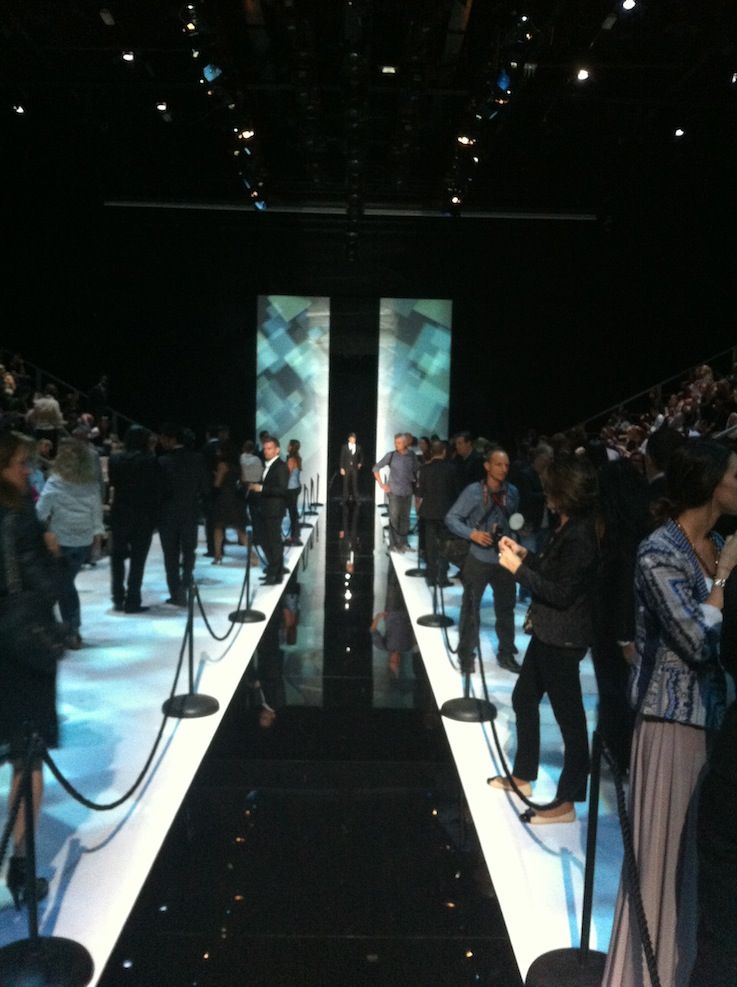 The venues of every show are more than important and I really like take my time and observe the people is over there, the performance and everything!
When the show has finished you have to hurry up and try to go out the venue quickly to take the bus and get to the other show!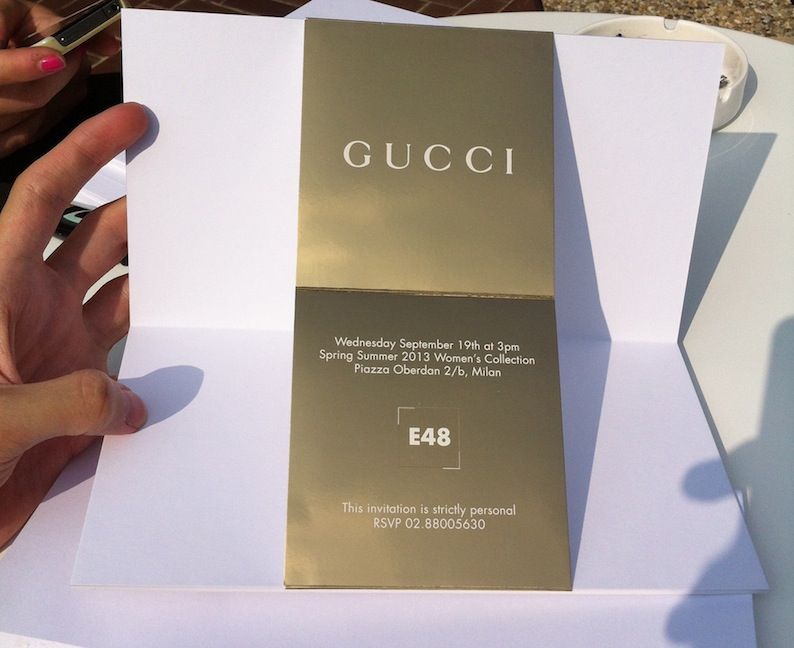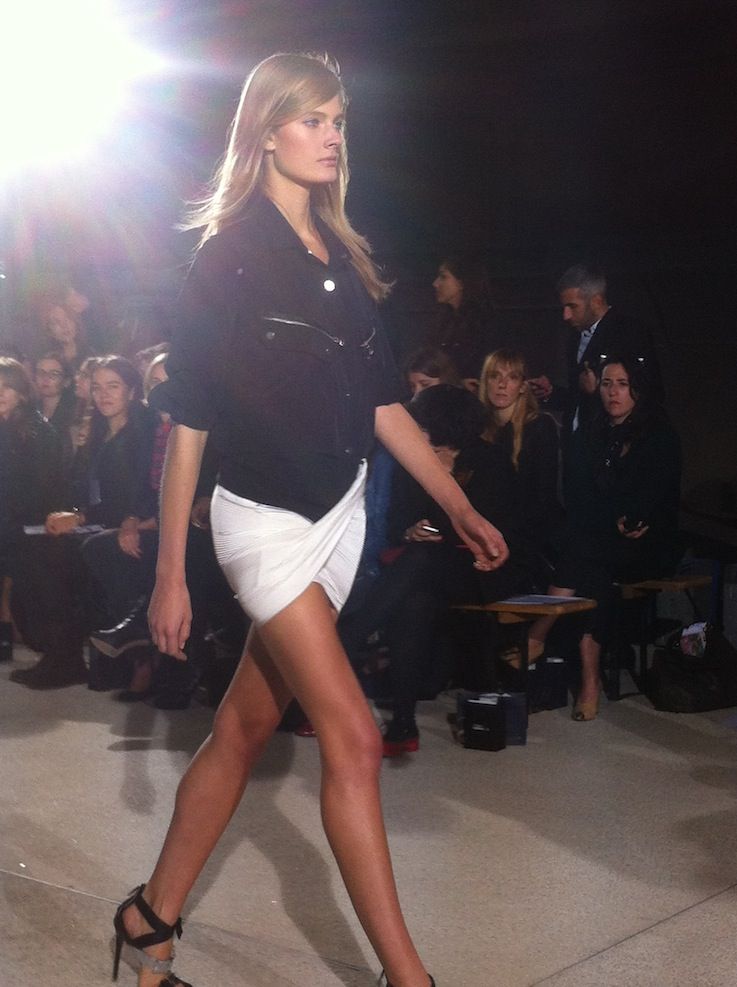 The Gucci invitation is always beautiful, simple and special. One of the most awaited shows for me and usually the first ones!
The show where you can see to Constance Jablonski is the Anthony Vaccarello one in Paris which was AMAZING and my first show when I arrived day 25th in the afternoon
Sometimes, as you know that the show has delay, you can take few minutes and taste an ice-cream like the next one: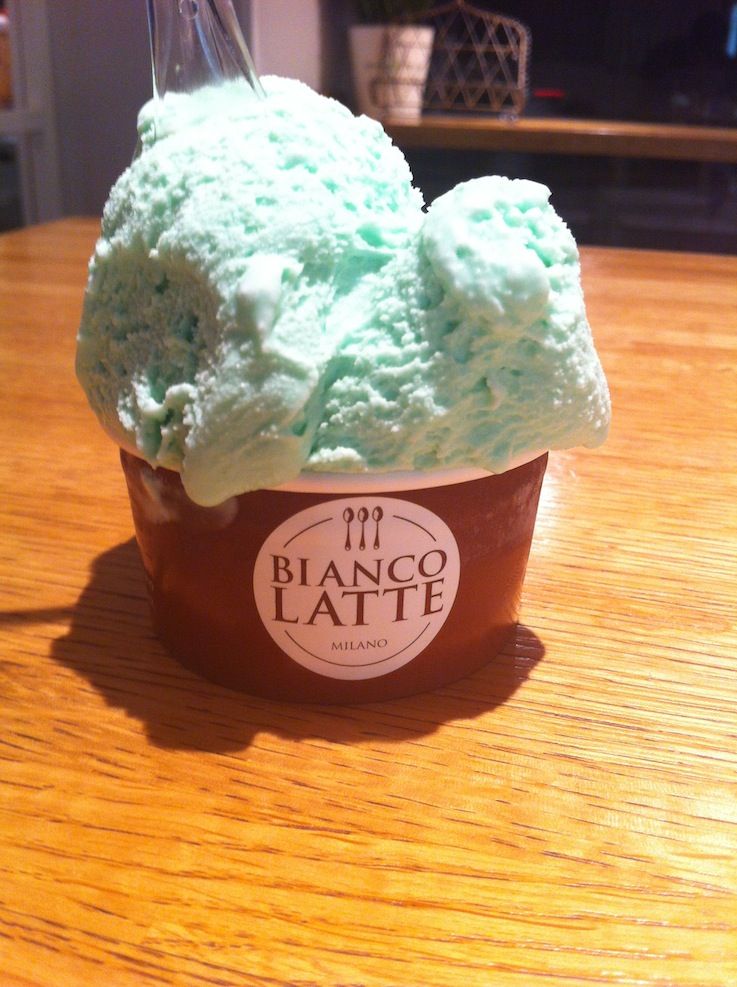 milk and mint... GOD! maybe my favorite one and most if it is made by Biancolatte! The day I arrived to Milan I was there more that 3 hours with my friend Sara Cimino!
During the show.. all are emotions, mix of feelings, surprise and concentration. Look at those shoes, the cut over that skirt, the mix of volumes..
Also for me is an inspiration to see Ana Wintour in all the shows
Before to leave to the bus.. PHOTO haha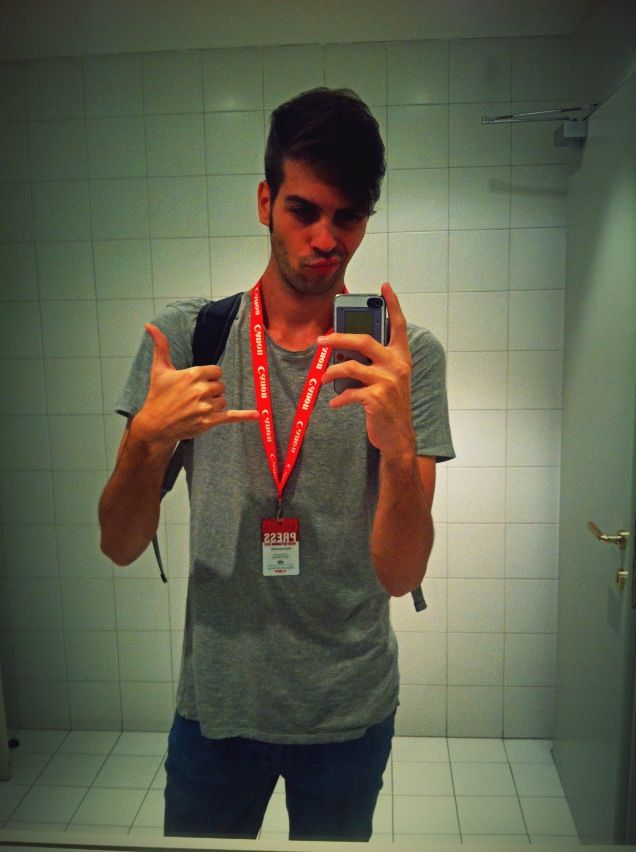 Around 6-7 in the afternoon I always tried to take 1 hour off to walk around, have appointments, go to presentations or just chilling..
To me, observe the sky, be near the birds and do nothing else is more than glory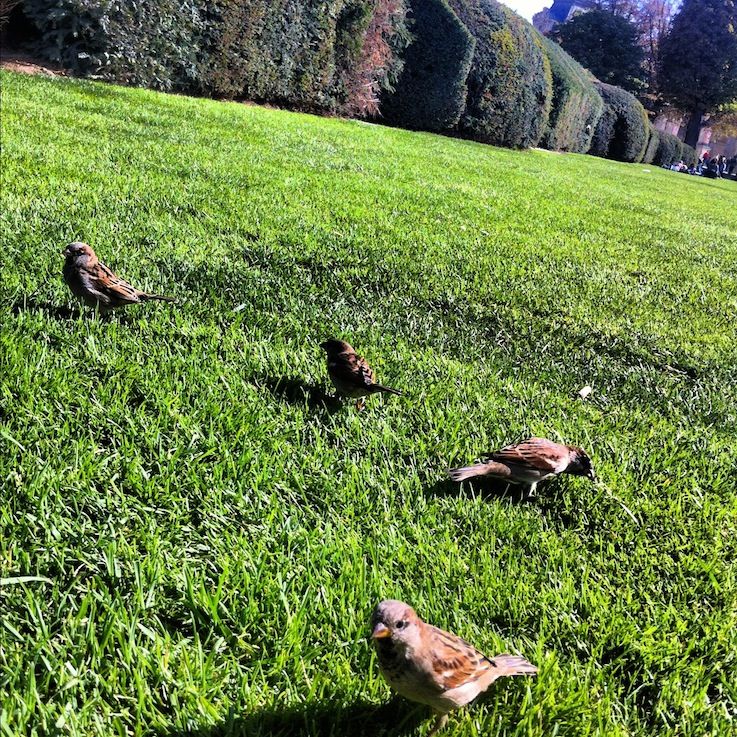 BUT I have to say that after 1 hour I need back to the shows!!! ha ha
This was the last show from one of the days in paris... Maybe the most special one to me.. the first of Mr Slimane at Saint Laurent
The invitation is an agenda with a leopard print and gold in the side of pages...
Before to come to this show, I took time to take a coffee and observe the beautiful Paris from the Federation de la Couture set!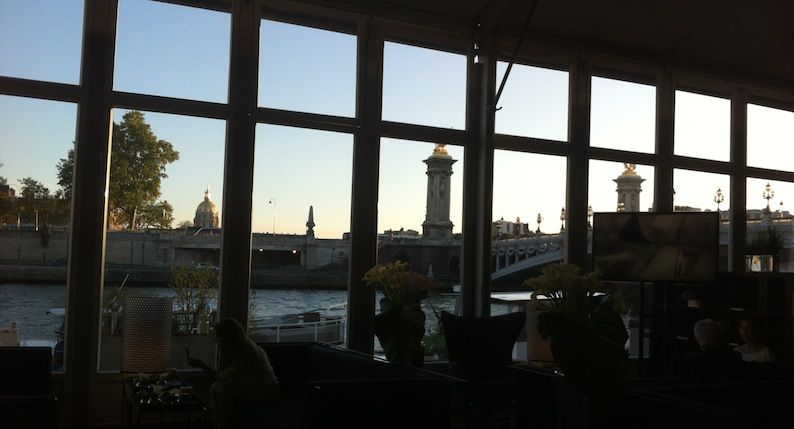 One of my favorite views so far and the one I enjoy every time I come to the gorgeous city!
Moncler was one of the last shows to me in PFW S/S 2013 and I loved the set and the collection a lot!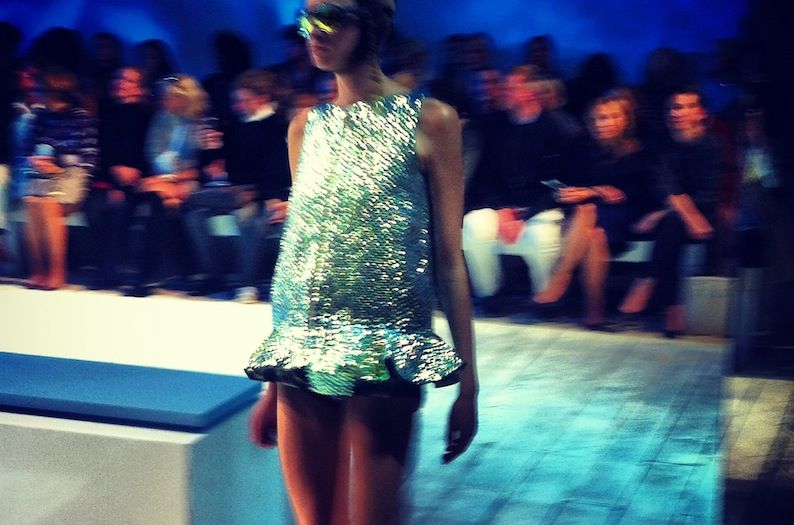 The swimming pool and beach inspiration over the collection was amazing, fresh and also made me feel.. WHY SUMMER IS OVER?
Although at 9PM I wanna die and I'm so tired I attended some parties but not a lot..
Just Cavalli party with Azealia Banks was one of them and I have to say that it was CRAZY
After that.. straight to home, check emails.. dinner a little bit and GOOD NIGHT!
How do you think Fashion Week is? Tell me your impressions after check this post!
How is your week going? Hope all is good!
THANKS A LOT