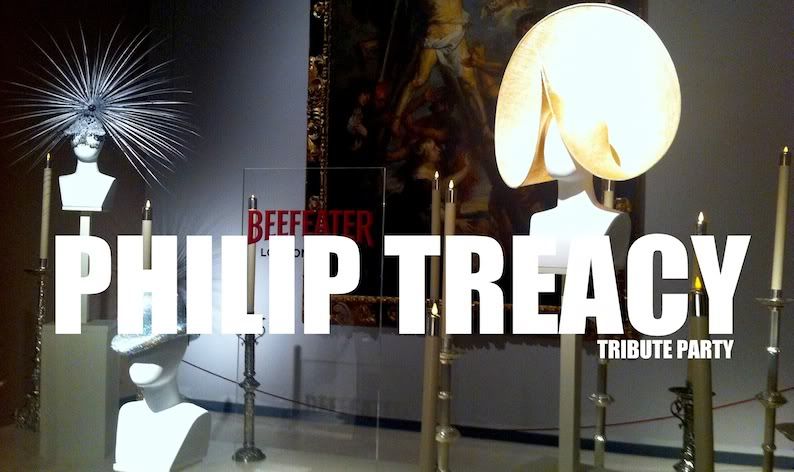 The other day I had the chance to attend an amazing tribute which took place in Madrid with my friend Africa and Javier de Miguel!
I was waiting this day during a long week, because Africa is my very good friend who is studying Fashion Design in Paris and the friend I can't see all time I would like.
Javi appeared in the door while I was waiting so all together enjoyed the beautiful tribute
Who does not know to Philip Treacy?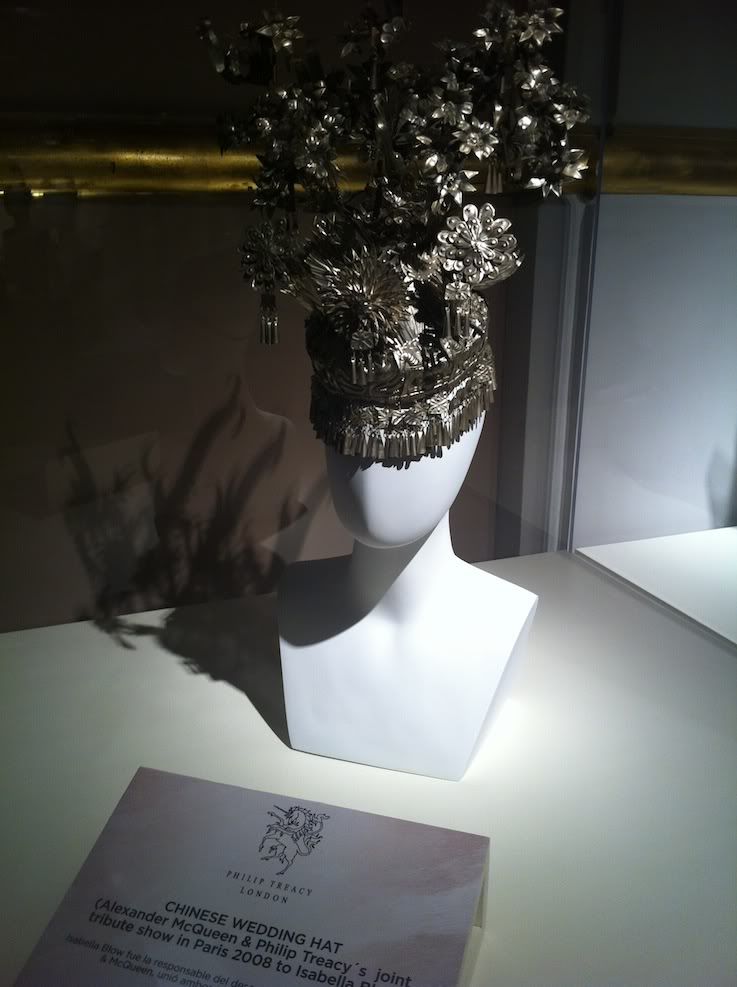 He is a HUGE artist able to develop the most incredible, unique and different head accessories around the world.
All of you have seen his creations over films, magazines, pictures...and for sure your impression when you saw them was something like " WOW!"
After visit the Photocall space, you get in to a beautiful venue with candles, Rubens pictures and the creations of Mr Treacy.
The first one I would like to show you is the creation he developed with Mr Alexander McQueen in tribute to Isabella Blow.
It is an amazing piece of art.. where metal develops a garden where flowers conquer the space.. so beautiful!
There were as well the most funny ones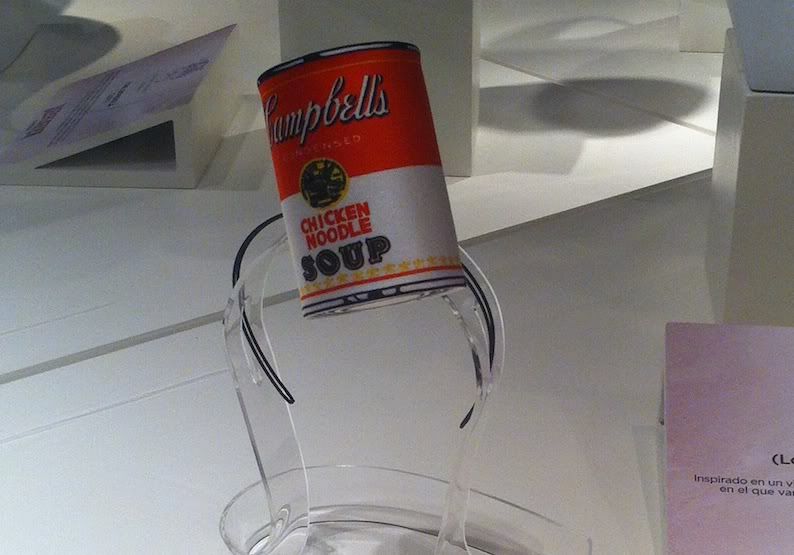 SUPER COOL! Imagine wear one of these pieces in a wedding or something haha! For sure you will bright more than the rest of people there!
Here is where you can taste the different sides of Mr Treacy. When I saw him in the party I could understand without talk with him that he is a very professional man, super creative, serious but also with a special side where fun has an important place too
BUT to be honest and from my point of view..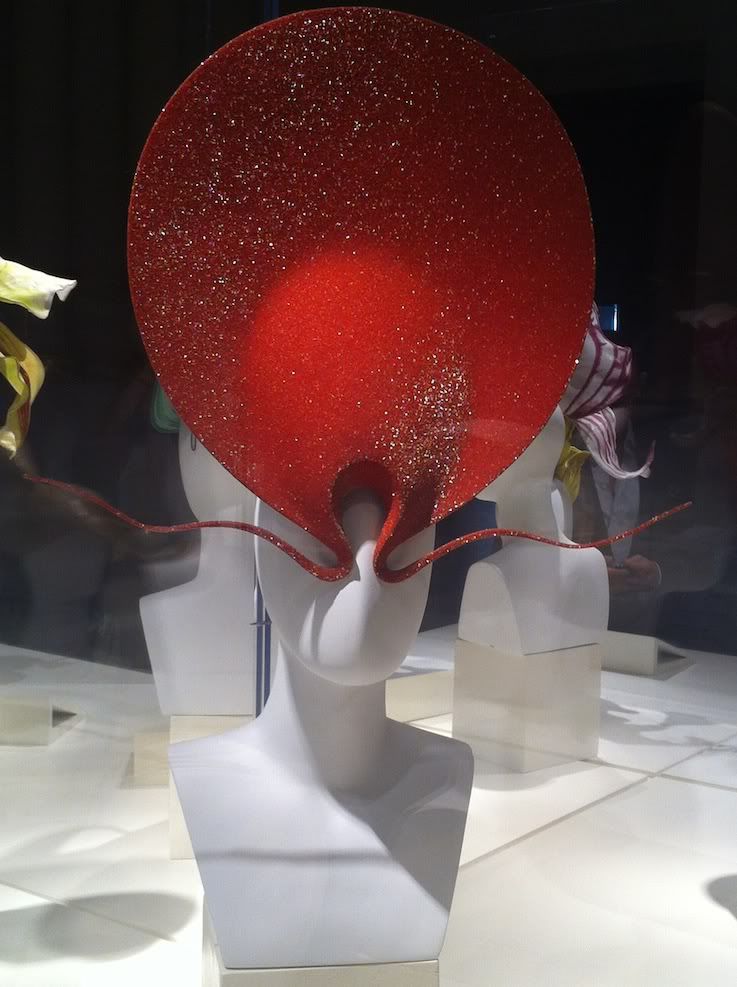 I'm impacted with this creation and I saw it in many places before. The shape from middle face to the top, where eyes are locked, color, material.. EVERYTHING is spectacular...
Few minutes later, we go to another super cool part in the Tribute..
In half walk, we saw this more than cool Sofa, because the party was a Beefeater London Tribute to him!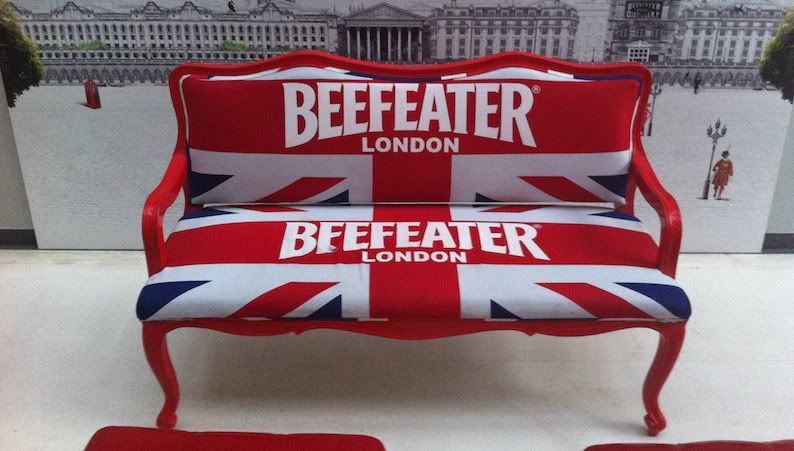 I'm a huge lover of UK's flag so this Sofa should be at home not there.. HUM!
In the Terrace, I could see the fabulous Eric from Replica and many other friends! I love to see people in these parties because sometimes there is the only chance to see them!
Of course, for a good conversation in a party like that is important to have a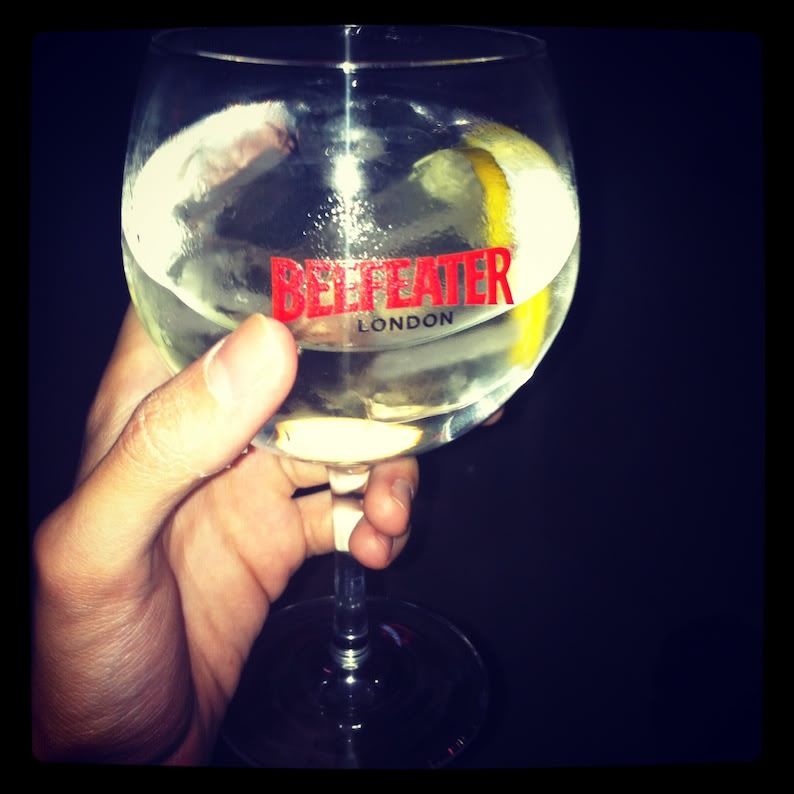 COCKTAIL! haha, it is a basic, you know it and I know it!
I was in the party like 2 hours and I had a super good time with Africa as you can see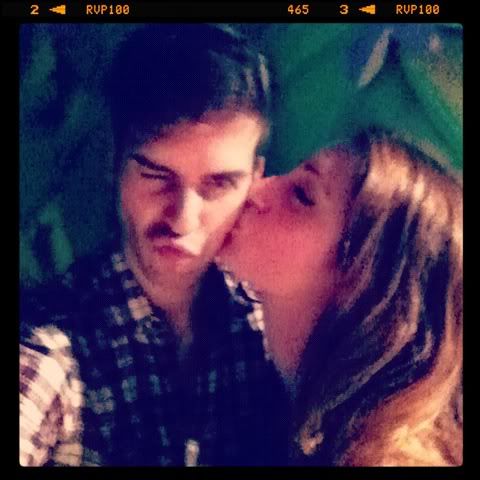 Instagram forever haha! I can't keep my hand out my iPhone more than 3 hours without check Instagram.. it is a drug!
What do you think about Philip Treacy? Are these creations important, in your opinion, for this industry?
I wanna say one thing: DEFINITELY! at least for me
How is your summer going? My summer is going to be WORK and WORK but is ok!
OH! I almost forget to show you the 1st preview from 2nd issue of ODDA!!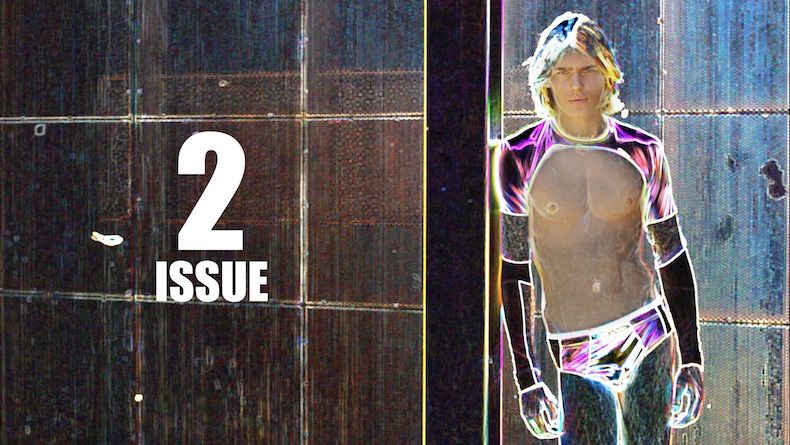 He is Ton Heukels from L'Uomo Elite and this photo was taken by the AMAZING, Juan Martin and all in MUGLER
2nd issue is about to comes out.. only 8 days!
I'm super excited.. Do you like the 1st preview?
THANK YOU SO MUCH!
David Martin
sBt