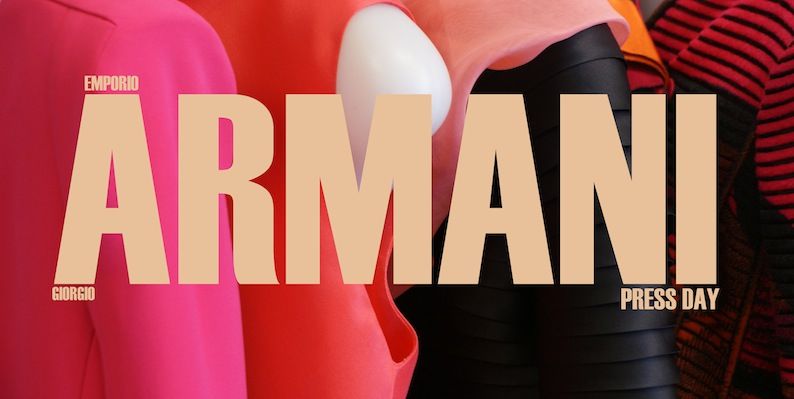 First of all, I would like to say sorry for not update last week! I was in Paris and London working all day long and no time for blogging!
Now, I'm at home and I have time for you and I want to introduce you the last trends for next Fall/Winter by Emporio and Giorgio Armani!
Everybody here knows the good feeling and relation I have with Armani team and Is always a pleasure for me talk about them and the cool pieces every season!
This time, if you like color, you are lucky!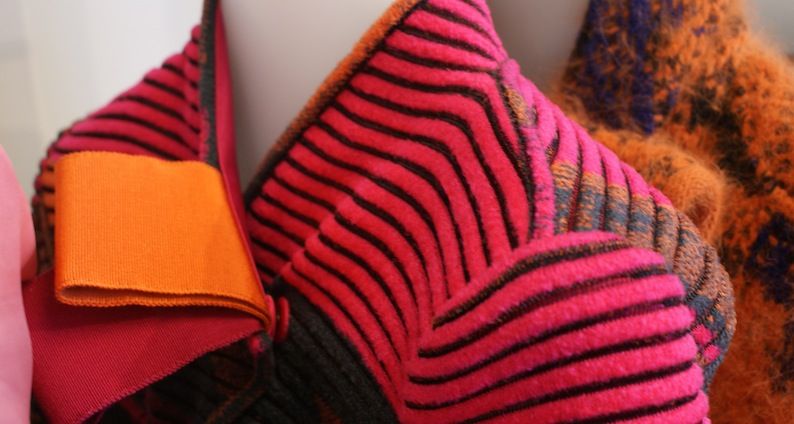 The Giorgio Armani collection for women is full of colors like orange or pink in different kind of pieces, shapes and fabrics!
I really really like the neon pink blazers for example, they are stunning and perfect to say " Not is necessary to wear only black in winter" haha
There are lot of accessories full of Swarovski crystals in a mix with satin and metal looking like gold!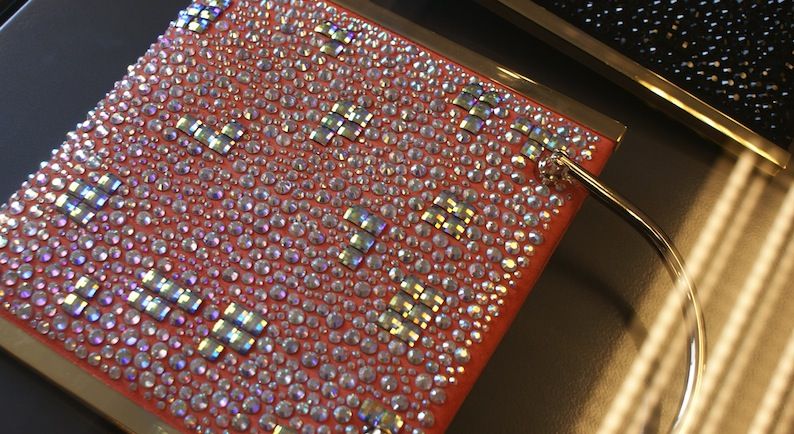 The perfect friend for you ladies, in a cool party no?
Of course, an accessory like this clutch should have his couple and if you can wear the perfect outfit, why not?
There are many different shoes with ones you can combine perfectly the clutch and pieces in neon tones!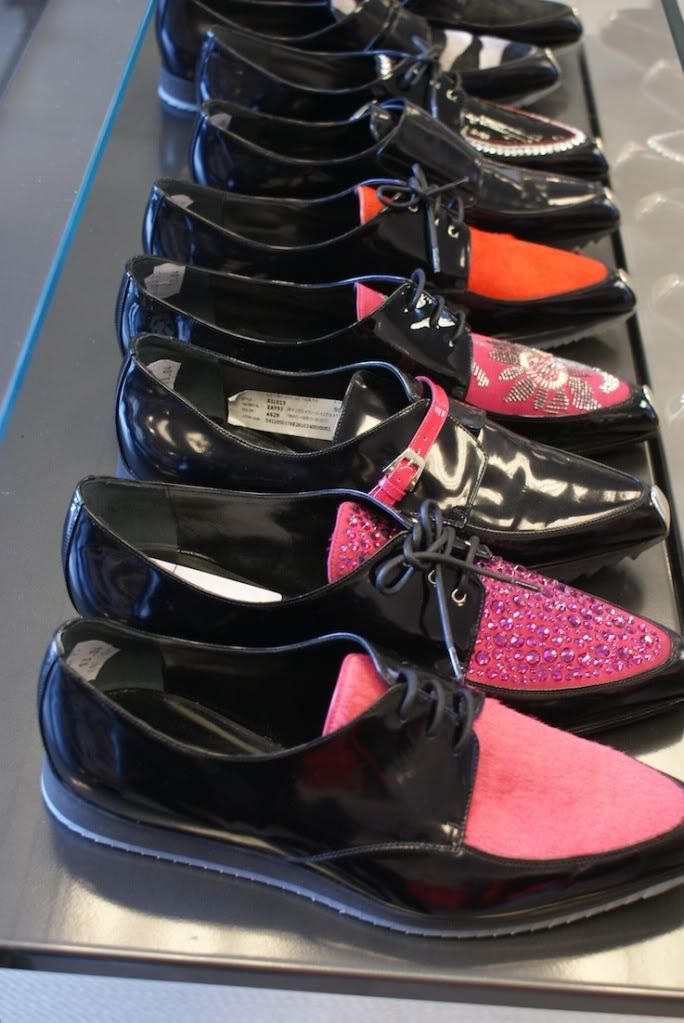 Of course, every shoes is made in a gorgeous background color over different parts of them and fabrics like velvet, conquers the trend by Armani!
Pink, Orange, Crystals and the most important point... THEY ARE FLAT SHOES! nothing more comfortable for you ladies or not?
What do you think the Fall/Winter collection without heels?
The showroom in Madrid is huge and before come from color to the dark side of Armani, I took few minute to watch the amazing views from the Armani balcony at Paseo de la Castellana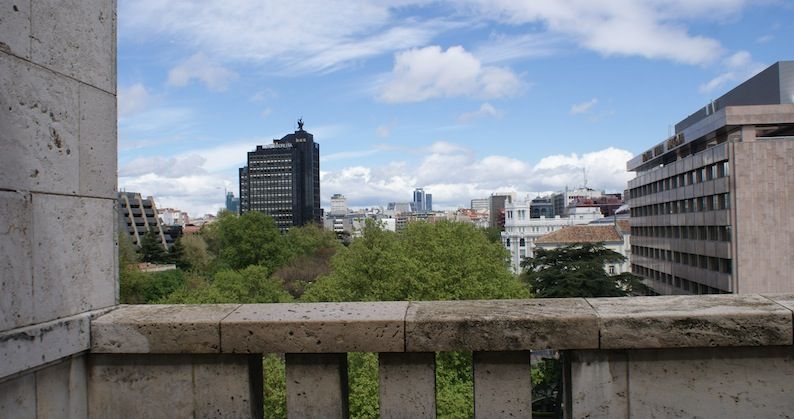 In the balcony I could talk a little bit with Nico and Maria about future projects, the upcoming fashion Weeks and lot of things more!
Looking forward for 3rd week of June in Milan and Paris for Fashion Week!!!!
After being there around 10 minutes, I started to check some accessories more and the Emporio Armani collection.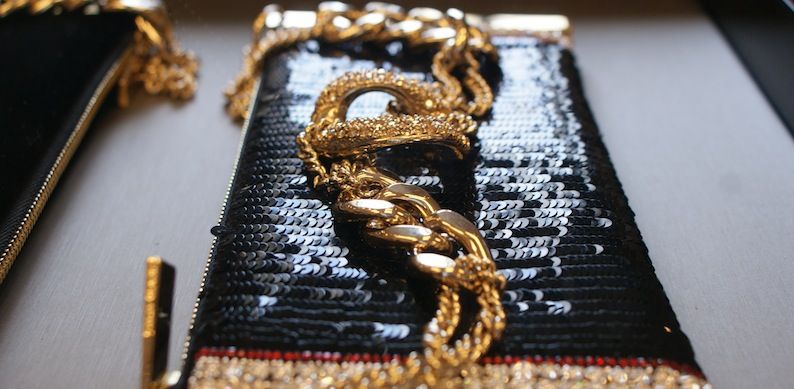 I posted the show of Emporio few weeks ago but when you check the pieces in person everything is another world.
The fabrics, cuts and every detail! I look heavy but is very important for me hehe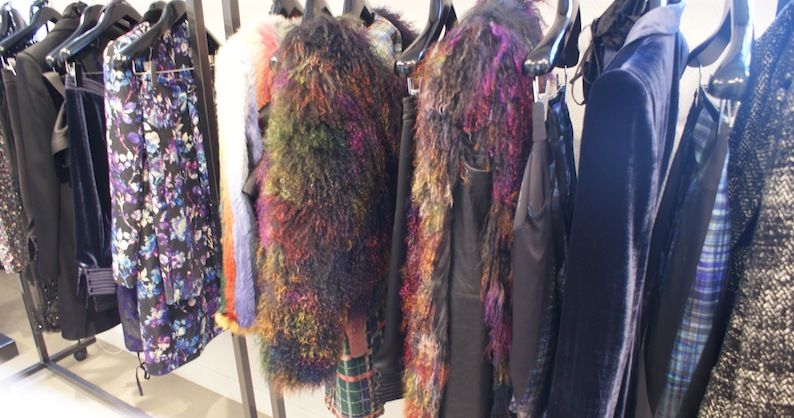 I really like the flower print! It is different and maybe it could looks quite mysterious right?
What piece do you prefer from the last photo?
Of course, Men's collections were there and I took lot of time to check the A MA ZING shoes Mr Armani made for guys!
I die for this shoe... It is in neoprene and look like the ones used in golf... ART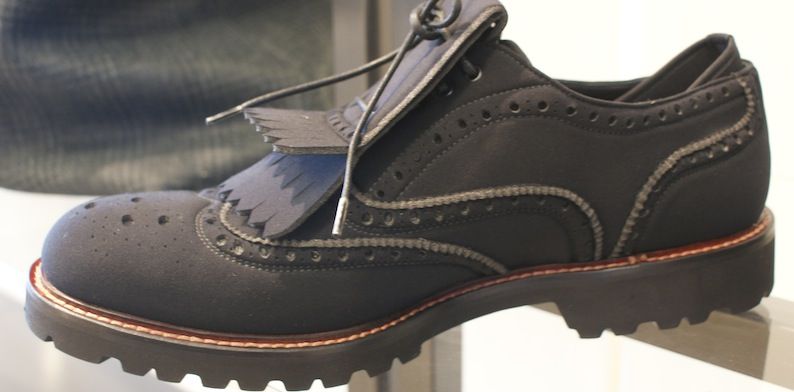 I need them for next Fall/Winter for sure... You guys need this shoe for next season!
Of course Armani thinks about everything and what happens if is raining and you wear your best pair of shoes? It is simple, you can wear a gum sole over the real shoe!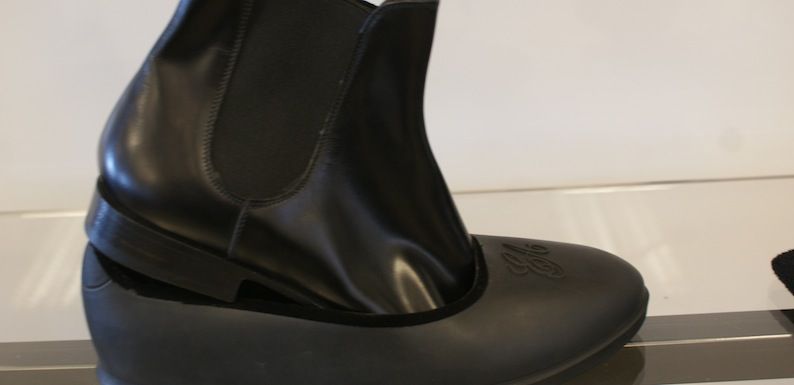 THIS IS THE PERFECTION! How many times I felt "oh no, it's raining my shoes will die!
That problem anymore with us!
Is it a good idea or not? maybe many of you think. yes but it is not very visual and beautiful but think in this way.. your shoes will care what they are haha!
Again, amazing Armani and looking forward to discover the new Men's Collection in Milan in few weeks and the Armani Privé collection!
How was your weekend? Planning your summer?
Mine was normal, I'm a little bit ill but fine!
THANKS A LOT EVERYBODY!
David Martin
sBt