I have to confess that I'm fascinated with this designer and all the things he is able to develop for every collection.
This is one of the things for what this industry make me feel passion and emotion every day and also make me think.. how many things will I discover in the future?
The designer Erevos Aether just launched his personal universe through pieces to die for because of the geniality and a new way in the feminine silhouette.
The dark black is the main main point to introduce you the new universe. That color represent the hidden side of the designer and the bright details, the main vision he wants to introduce to the world.
The technologie and new style into hand-swen make me feel the big mind he has.
Just one year after launch the label, he has loads of people in love with every piece and also in love with his personal way and special essence into Fashion Industry.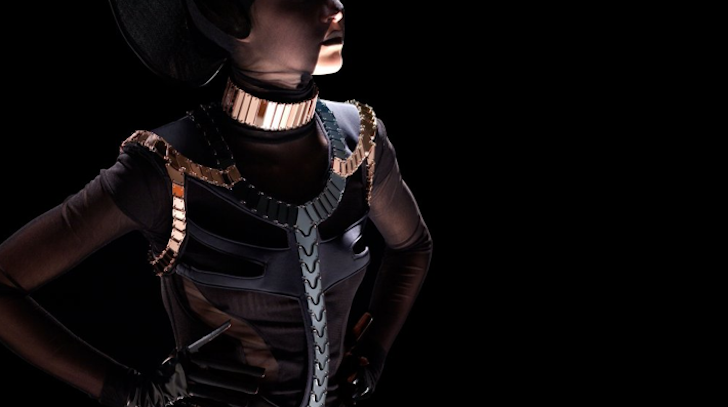 Look at the details in every outfit! The bright material with that background in black is extremely beautiful, at least for me. The metal pieces making shapes and the special mix of materials is not a joke into de fashion World, is a reality, it is the future, he is part of it.
When I see the mix of technology my mind associate it to McQueen when he started with this way in every show.
Of course, a important point for me are the transparencies, in a super dark and vaporous fabric.. IT IS THE TECHNOLOGY COUTURE!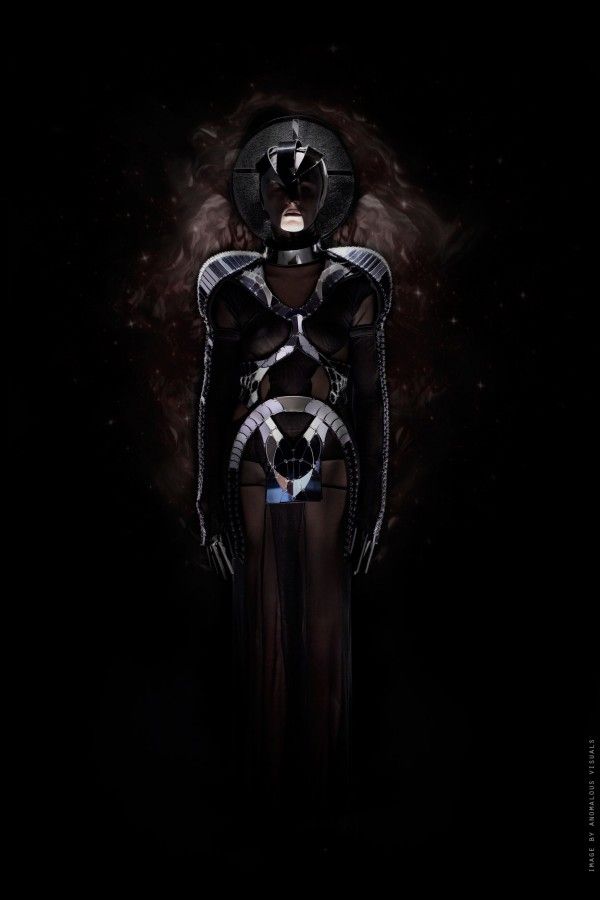 Look at the beautiful mix among deep colors as blue or green in the metal developing a perfect dress with the gorgeous and always pretty black
There are no limits, the limit is his own universe and there is space for star clusters and opulent embroidery as a maximum expression.
Years of experimentation made possible this brand, years of experimentation made possible have between us the amazing mind of Erevos through dresses representing the future
Your shoulders never will be what they were, their perspective of Fashion is starting to remember what amazing designers made few years ago and that make me start to think that this industry is becoming a new era, an era I would like to live and experiment.
What do you think about Erevos? is or not is to die for? Tell me!
How is going your week? Did you like the preview of ODDA?
THANKS A LOT!