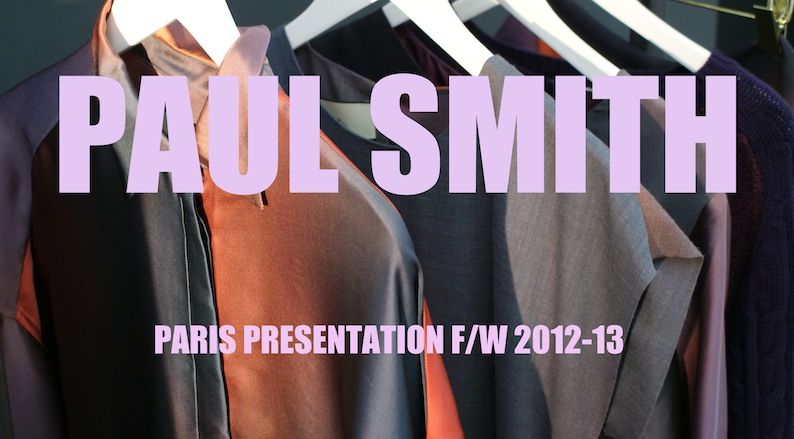 I perfectly remember that day in Paris and how special was this presentation with sweet Cassie at the HUGE showroom of Paul Smith in the city.
I can say I felt the warm and also I was very comfortable. Maybe for you that not means too much but trust in my when I say the environment is one of the most important things.
I have to confess I didn't know before have the appointment with Cassie there, all the things that Paul Smith has!!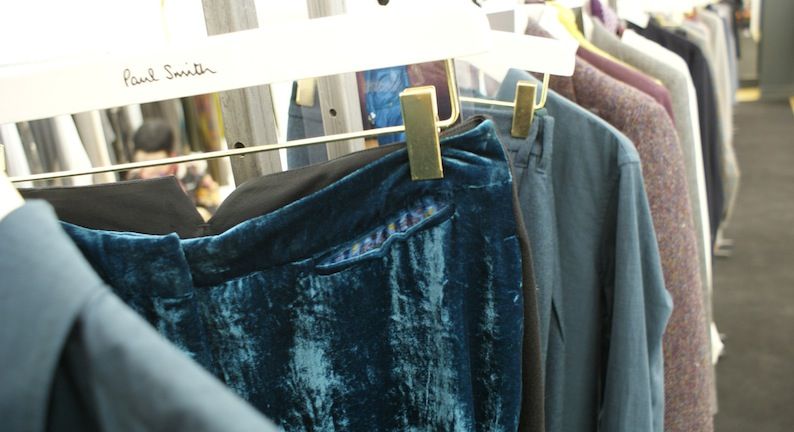 Cassie explained us the clothes and accessories we could find there were from different lines of the brand not only the main one...and I have to say I can't tell you exactly which ones are from because I came into another different and parallel space that Cassie and Maria and my mood was photo photo photo haha
Look those trousers in velvet! I really like the color and shape.. Do you like it?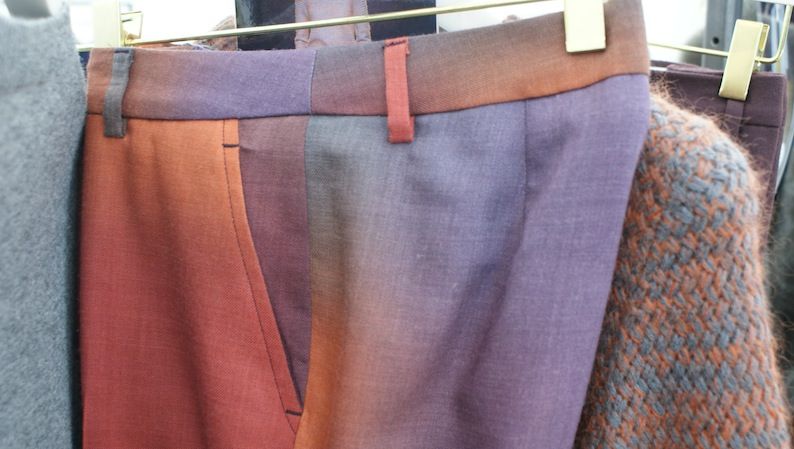 After check the part of velvet, I arrived to my favorite part of the collection.
The degraded in different colors IS CRAZY, AMAZING.. NO WORDS!!!
Lile with orange.. WOW! Look at the next shirt with different mix of colors but more dark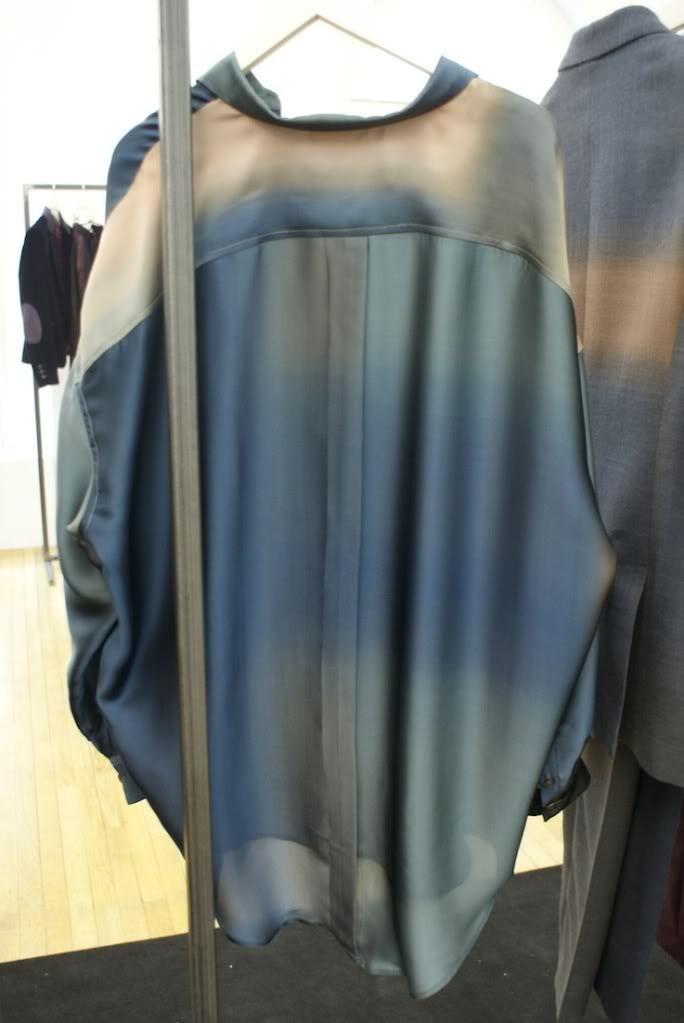 The shape is so beautiful and also I think it works perfectly with loads of things like jeans and also tight skirt for example :)
After that part of the collection, appeared those kind of colors but more defined and not too much mix than the degraded showed you before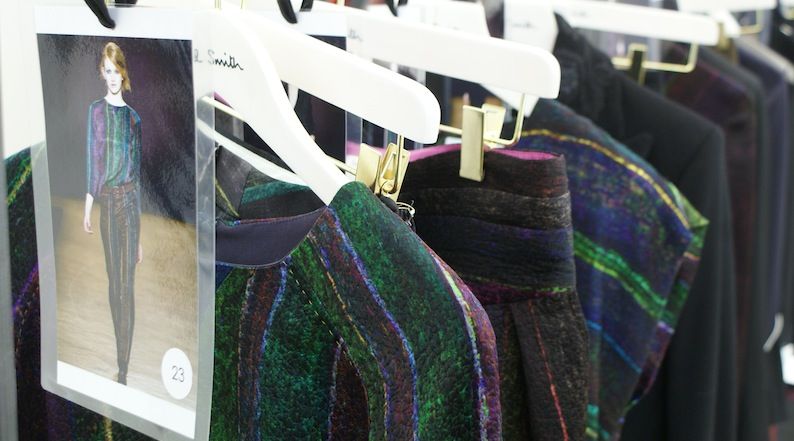 I really like the lines in different tones and also the colors chosen with the black base.
There is an amazing t-shirt you should have in your closet ladies :)
Also near these pieces, there were an amazing part with transparencies haha. the heaven for me, you know! :P
This shirt conquered my heart and was like Maria, it should be yours haha
The detail of the white neck with the whole shirt in black and transparent is amazing and super sexy no?
Do you like these kind of shirts?
No think the degraded has finished haha because he it is here again but with another tones and colors.
This time they are dark purple, also sky blue and something like that. I can't put more pictures with this print because you will hate me for sure haha!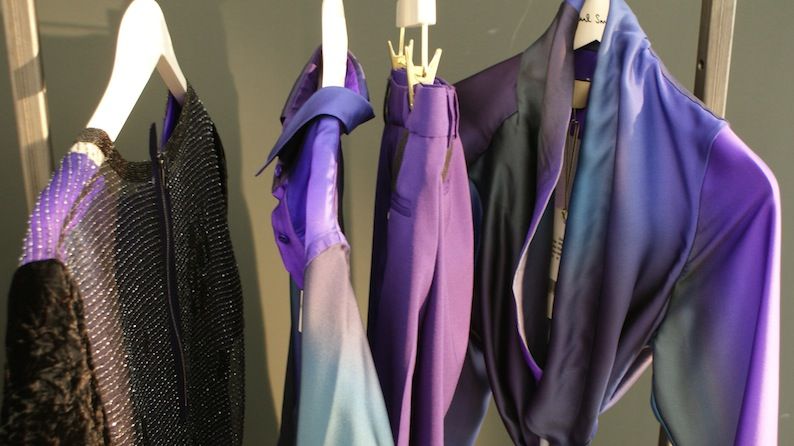 I have a problem and it is when I really like something I can be so so heavy haha!
Of course, the accessories by Paul Smith are amazing and I want to start with shoes, of course!
The sole is something very important to me and also the innovations over them is always special and fun.
Do you like fluorine pink?
When I saw these shoes and after that the sole was like...WHAT??
Is amazing the mix among the classic style with the new ways like the pink sole... I admire this kind of things and make me feel excited with the future!!
To finish I want to show you little pieces that would be your best friend everyday and also be the coolest man/woman!
My keys need one of those keychains! The shapes are so funny but in a mix with colors.. they are THE PERFECTION! haha A MA ZING!
Do you like these pieces?
I have to say thanks a lot to Cassie for how amazing was the time we were there! :)
How is your week going friends? I think you liked the new header right? THANKS!
I'm working these days super hard for ODDA and hope to show you amazing things soon! what plans do you have for next weekend?
THANKS FOR BEING HERE!
David Martin
sBt