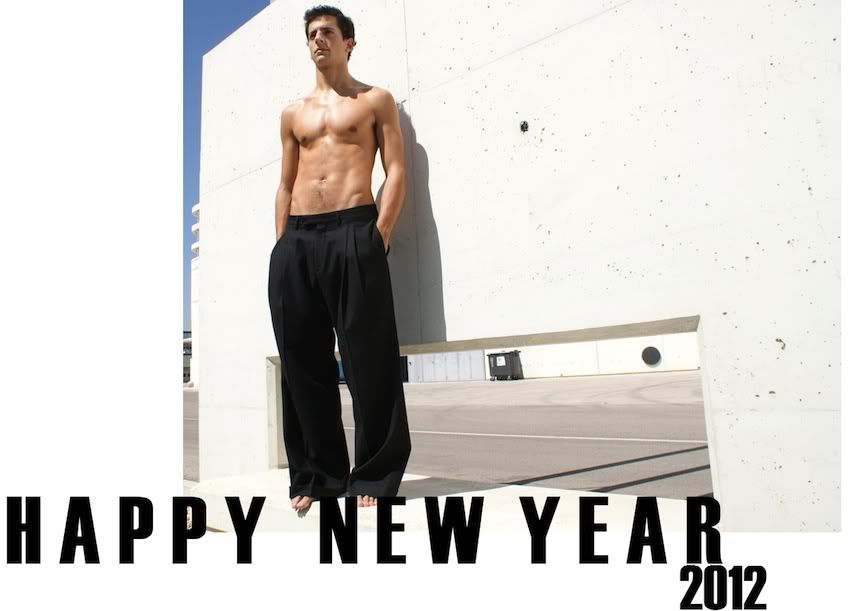 Just remain few hours in my country to say HELLO to 2012
but before that, I want to represent in this post
the last post of the year
the names of that people who made my 2011 and made me feel AMAZING and unique things Also the photos selected are from the last shooting I made for the currently header.
Gaelle, Nico, Antonio, Josu, Adriana, Bolola, Audrey, Paula, Mario, Cristina, Alex
Rodri, Juan, Paloma, Juanjo, Javi, #LVPalma, #EArmani, Jose, Sergi,
Sarai, Jose Luis, Vicente, Alicia
Celia, Eric, Replica, Gerard, Laura, Africa, Carlota, Harry, Daniela, Gonzalo, Finally, Blanca Zurita, Ana, Alberto, Amaya team, Globally, Uno...
and of course, my new little FAMILY
the people who is next to me, working everyday, making our dreams come true little by little
Gabrielle, Sebastian and Maria.. the team of ODDA! Also to Lars and Joel, the other two members and no appear in the photo.
I didn't forget to say THANKS to the most important people here... YOU!
Thanks for this 2011, thanks for always being here and hope next year show you more about this amazing industry and enjoy together!
Sorry if I forget any name!!!
HAPPY NEW YEAR!
David Martin
sBt