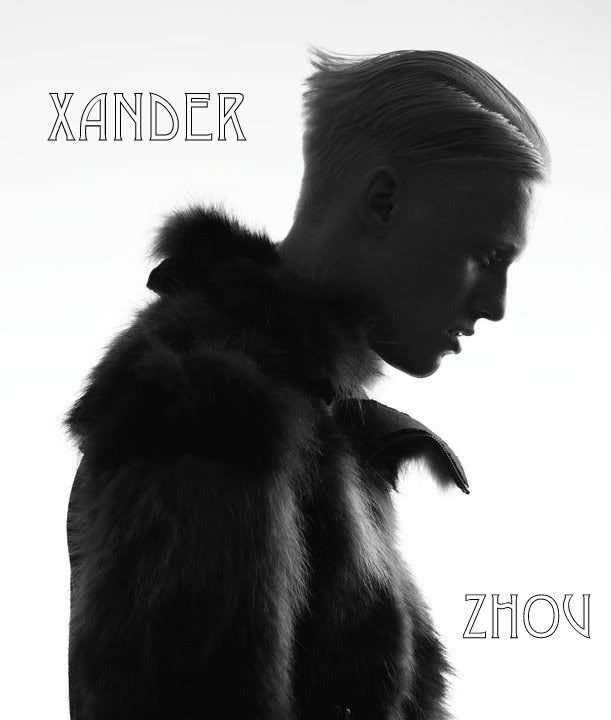 The vision of Xander Zhou for Menswear is something innovative but not from now.. if not since few years ago when he proposed a lot of outfits very fresh for all the men industry.
I write a lot about the new era for men and maybe looking his work, I can say he was one of the 1st designers to introduce this era for men.
I really like transparencies and with the power of color we are living right now,they are some of winks Xander Zhou made to a actual part of men's fashion but few years ago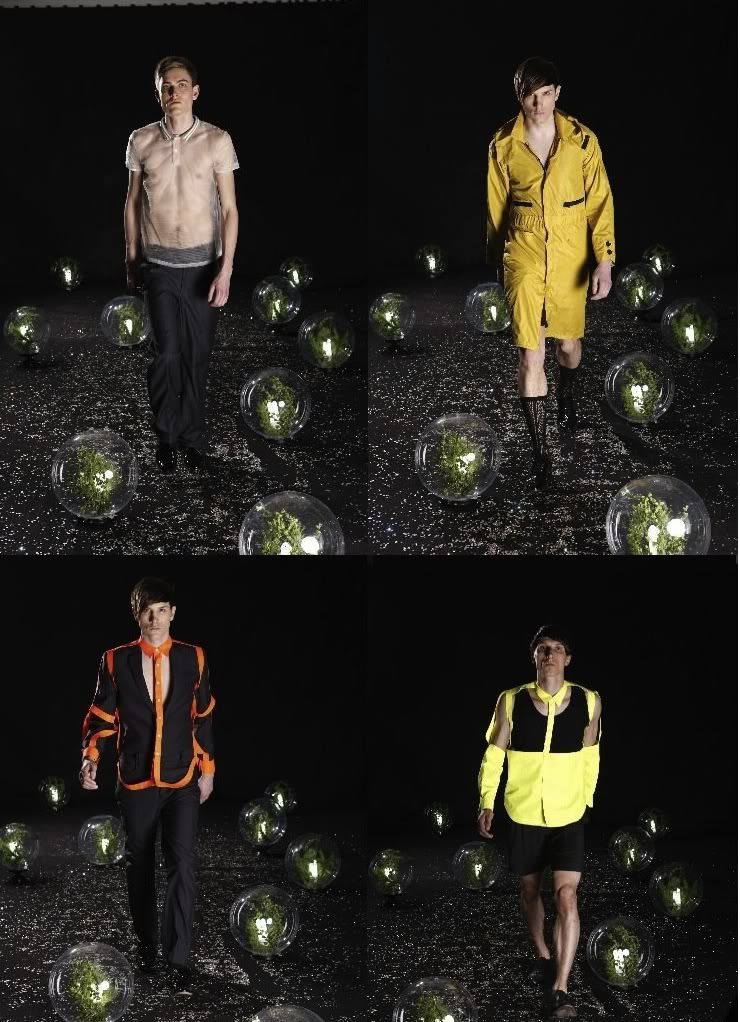 I discovered this designer few days ago and was interesting to do it because I LOVE know more and more.
Look at the transparent t-shirt, the neon colors or the awesome cuts! I really like the way.
The t-shirt full of cuts with that yellow is stunning and I think lot of people would put it now!
Another outfit I wanna highlight is this beautiful jumpsuit..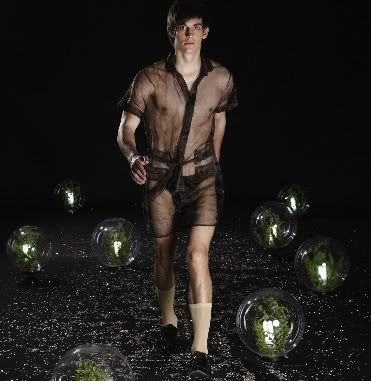 Very very cool isn't it? These outfits was made for spring/summer 2008 and they are, in my opinion, FABULOUS! For example two of my favorite designers Mugler & Raf Simons, have very innovative creations full of shapes and colors like the Zhoe line!
Xander Zhoe studied fashion in Netherlands but before going there, he studied graphic design in China.
Thanks to those studies, he has a special vision and he usually develop strange combinations in all the outfits with different kind of fabrics and shapes.
For A/W 2010-2011 he made neutral outfits, where white color or black were the protagonist and the heavy fabrics their mates.
Long coats in fur was also very important to Xander for A/W 2010-2011
For this year he has not made any collection and I need more of this designer! He is based in beijing and hope he shows soon another collection because, in my opinion he has a lot to say in men industry.