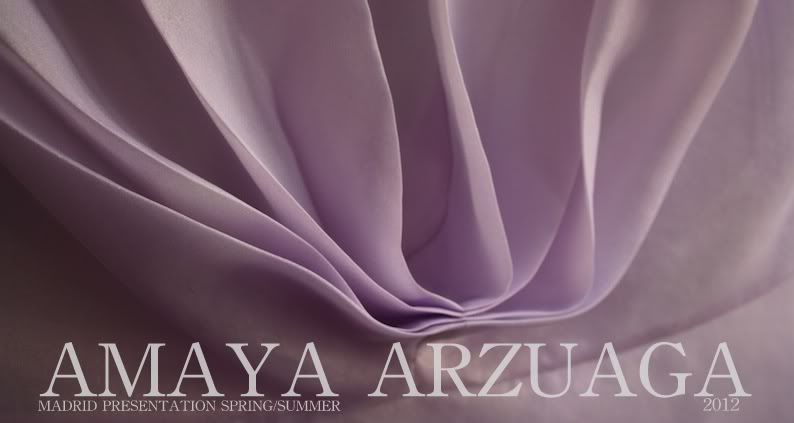 I think everybody here knows that I really really like what Amaya Arzuaga creates every season.
She is one of the most creative designers in Spain and also Parisian fashionistas are in love with her.
This time and for next S/S 2012 season, the pastel colors and shapes on the top are a sin making a special essence to the female silhouette.
Was very sad to me not attend the show in Paris this time because of work and for that discovered the collection at her showroom with Mario, was stunning!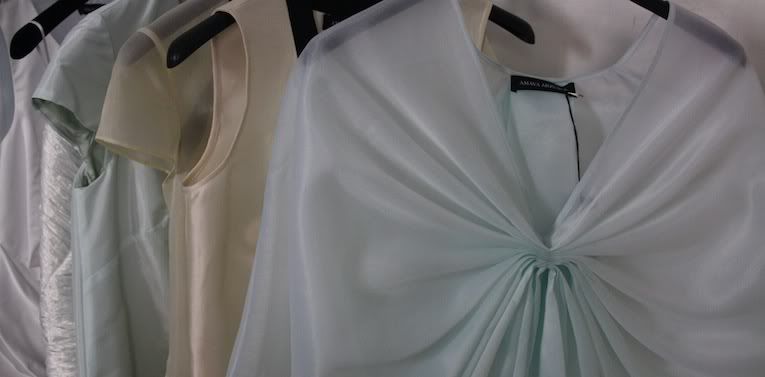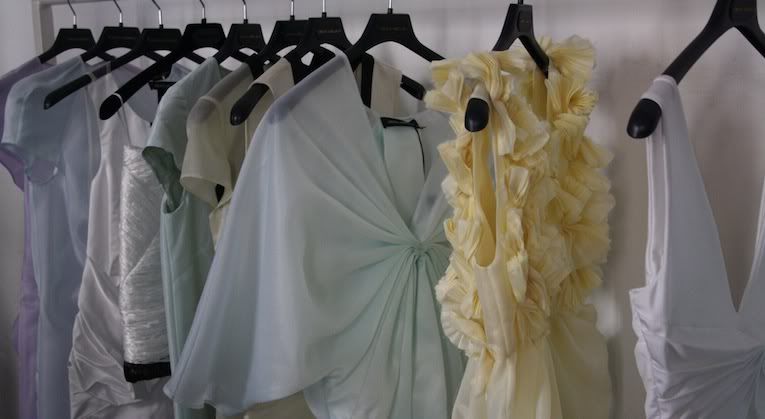 These pastel tones bring you a lot relax and also I think, they are the perfect chance to look chic and delicate at the same time.
Look at the beautiful yellow in that dress! It is gorgeous right?
Also, check the shape in the top of that dress in a blue/green pastel like that one on the 1st picture in pink. I really like the way, it is very different but at the same time pretty cool, no?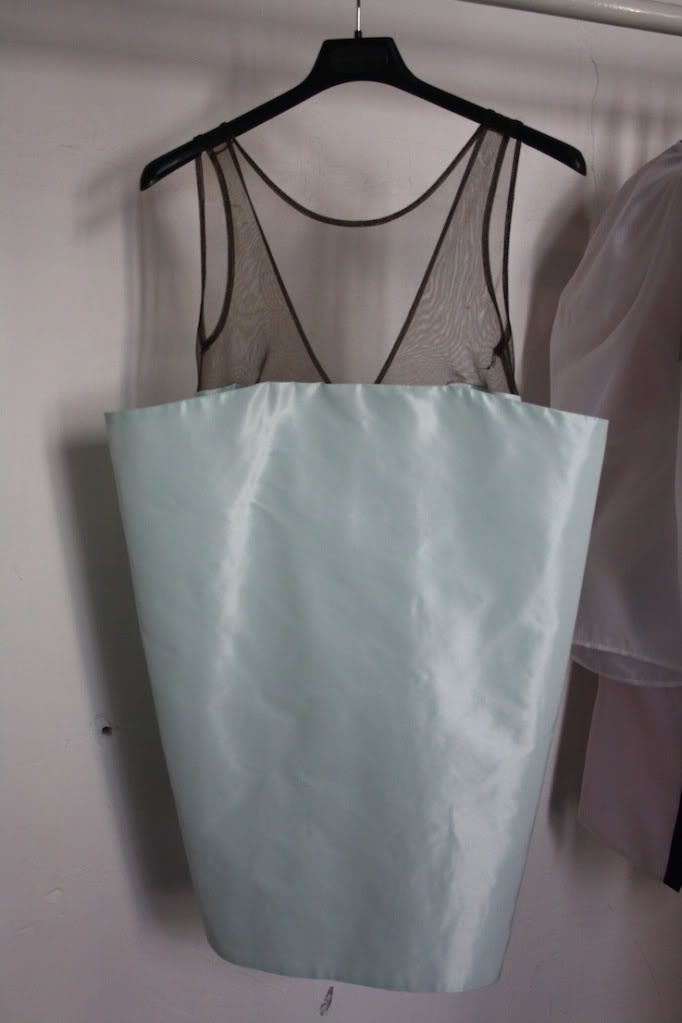 Of course transparencies are here! and the geometric shape is spectacular. This is an example about the art of Amaya and believe me, if you touch the fabrics, they will show you how high is this line.
More colors in the palette of the collection are specially these ones in different clothes and in the same way of her own vision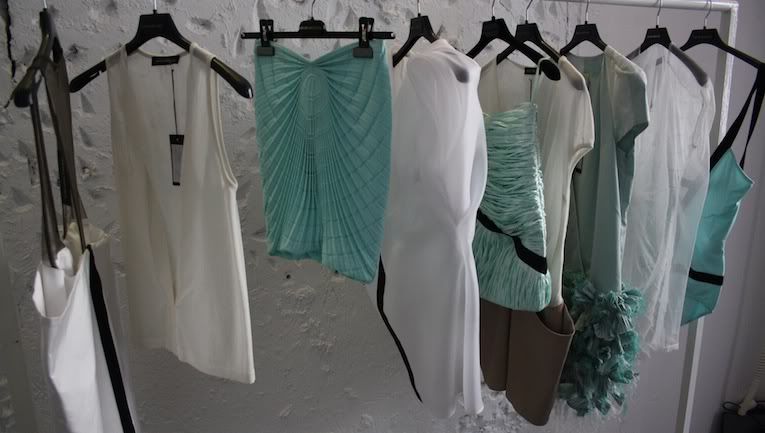 The mix of blue and green you can taste here, I think is supreme and look a like turquoise tone dancing with white and doing a strong wink to stop neon like some designers are starting to do.
I wanna highlight a special fabric in the collection and for do that, I have chosen two pieces
And, this spectacular dress..one of my favorite because of the color and the shape it has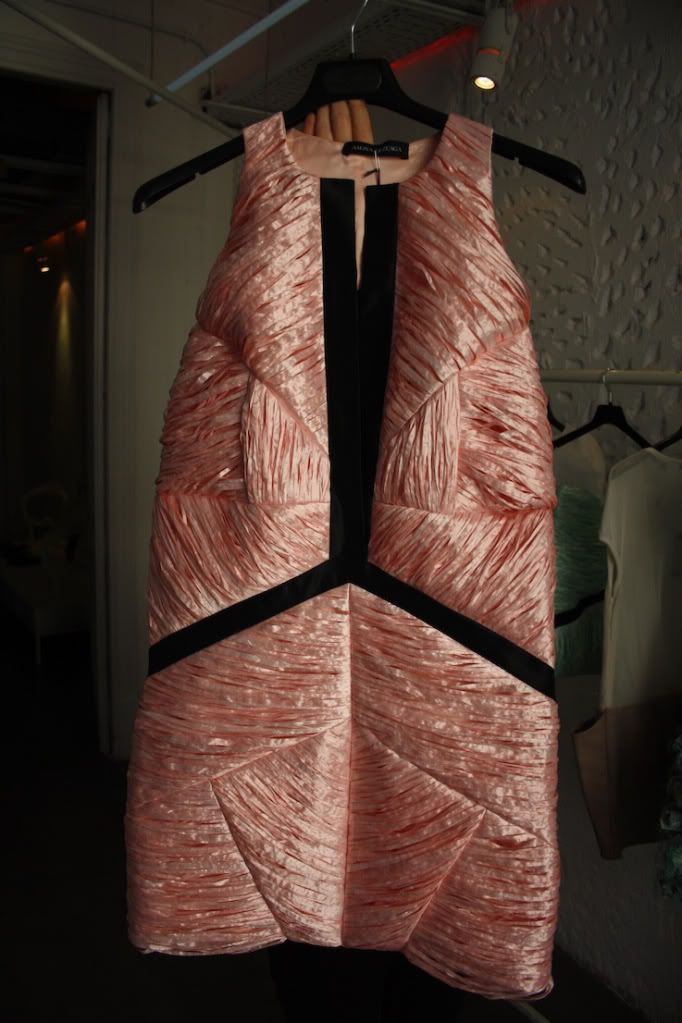 Do you wish have it in your closet right? be honest with me haha
Another presentation I attended the same week than the Amaya one, was a very different brand and also with a different vision.
The new collection is full of aggressive details, prints & quotes in a very high heels.
If you are thinking about Christian Louboutin, you are in the right way
I think I said this before but these kind of shoes are the perfect one for you ladies. I really like see women with high heels and discover how spectacular are they legs, one of the most beautiful thing in the world.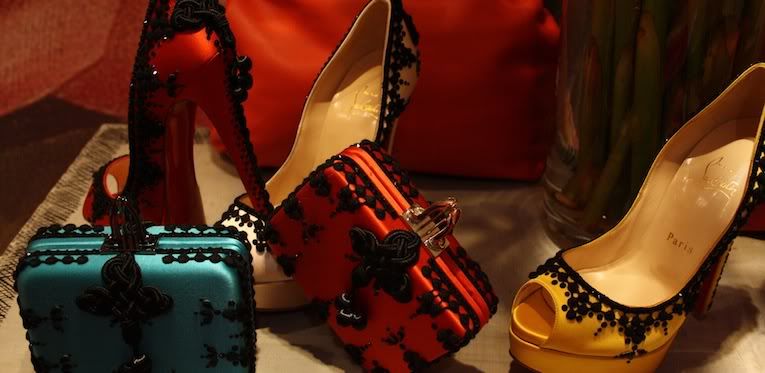 These shoes are the Spanish inspiration 100%. They look like a "traje de Luces" of a Torero and I think this is very funny and different. What do you think about it?
But, without doubt, one of the things I most like from Mr Louboutin are the pins and spikes. HOW COOL THEY ARE?
Look at this pair of shoes, they are the perfect ones for an spectacular party next summer no?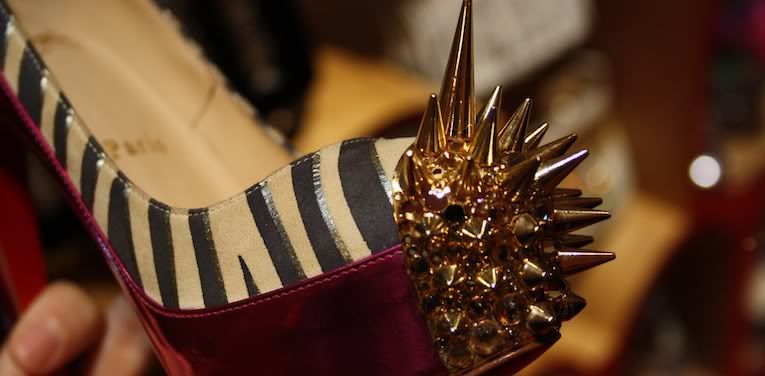 Also these spikes are present in the line for men. I think men industry is growing and growing and for that, they must be in the Louboutin shoes. I have to confess I'm in love with them and I need a pair for next season.. what about you?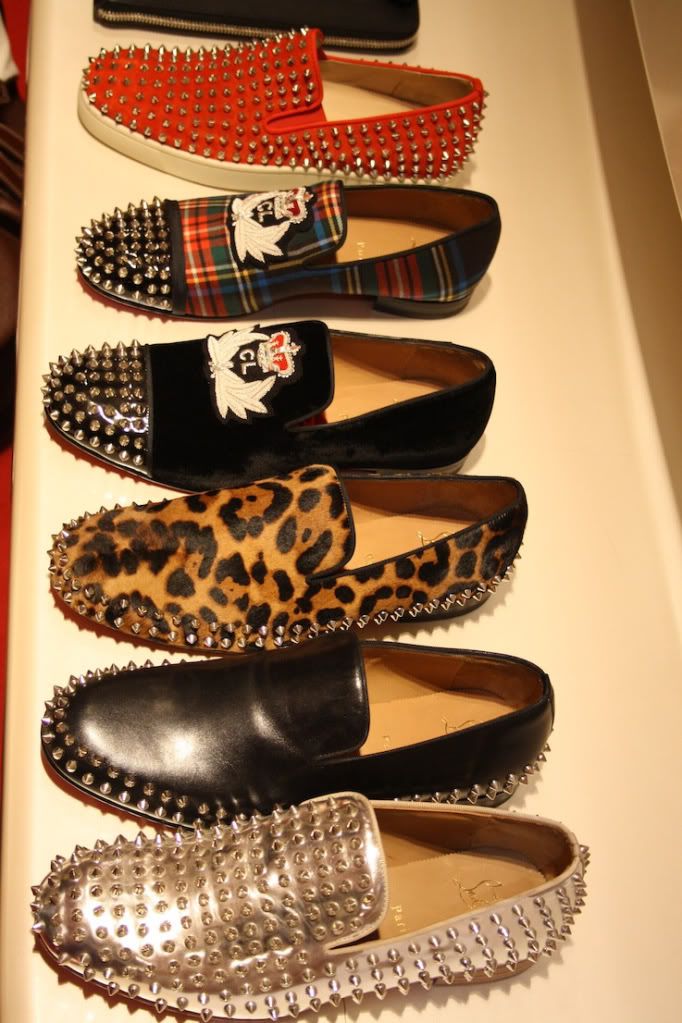 To finish and for those people who love wear the most different and special pieces form all the brands, here are this trainers in loads of colors, materials and stuffs!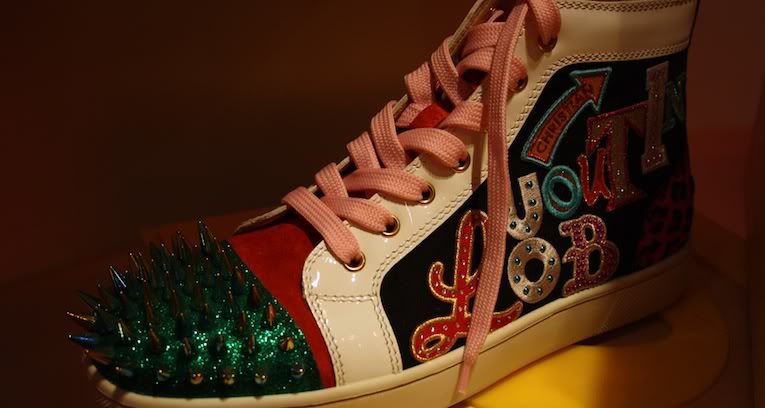 I think they are the maximum expression of creativity. To me is very complicated to combine all of these type of colors and things, so I admire all the people who can doing it!
Which pair of shoes are your favorite ones? and your favorite dress from Amaya doing a perfect combination with Louboutin?
Hope your week is going good! I'm in London right now because of ODDA but tomorrow I return to Madrid!
THANKS!
David Martin
sBt