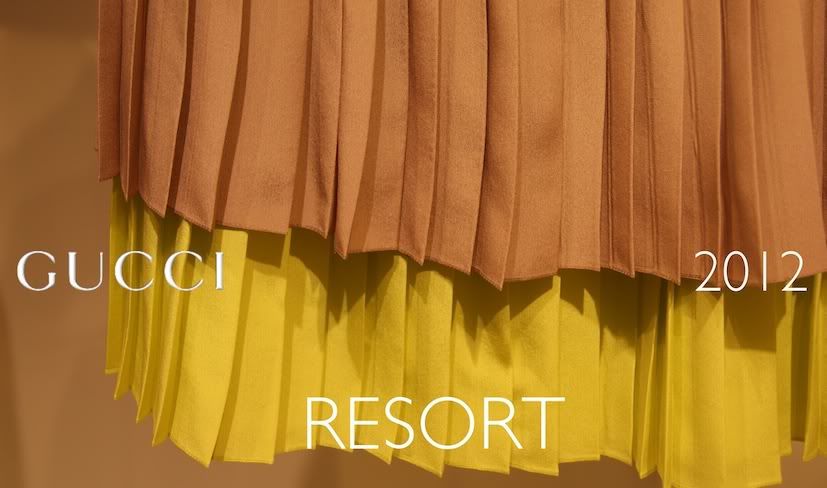 I really like resort collections and this one by Gucci is, in my opinion chic, fresh and without leaving the essence of the fashion house.
As you can see in the main picture, the combination of colors in skirts is something based in the resort line and you can find all the colors and ideas you can imagine. I really love that one and the electric yellow with camel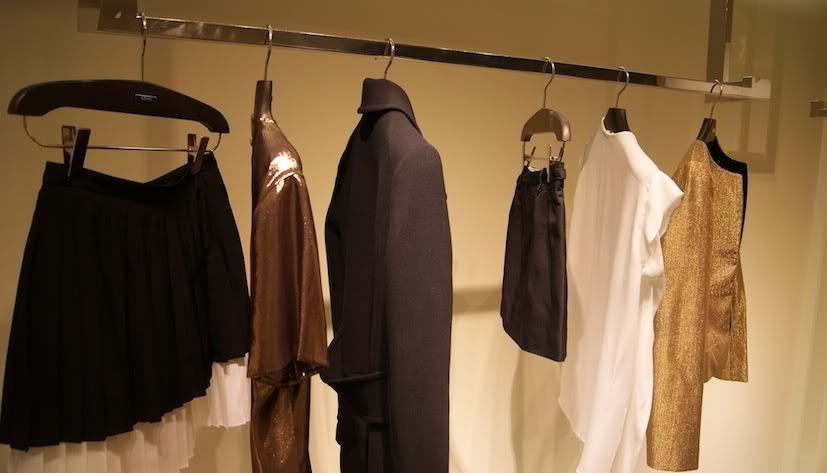 Leaving for a while the electric and flour tones, the resort collection also is full of gold details and of course black and white fabrics with elegance lines and shapes.
Speaking about gold tones you can find it in accessories, dresses and of course in a jacket that I specially like and you can see in one of these pictures.
Another special thing in the resort collection is the combination of different fabrics like in dresses, creating a "belt" in gold in a different material and making the difference among black and white.
I wanna show you details like buttons in coats that I think is something important to highlight and an idea very based in this line.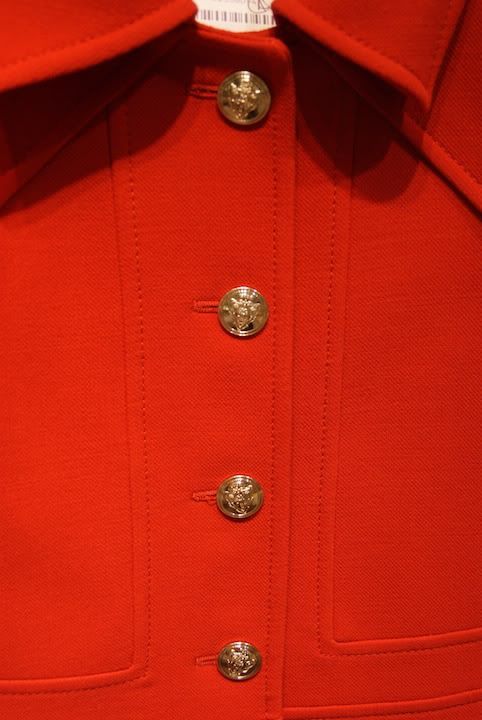 Also, as I said you few weeks ago of the Bamboo bags, here is the new ones in a little size and materials in a similar way of this resort collection.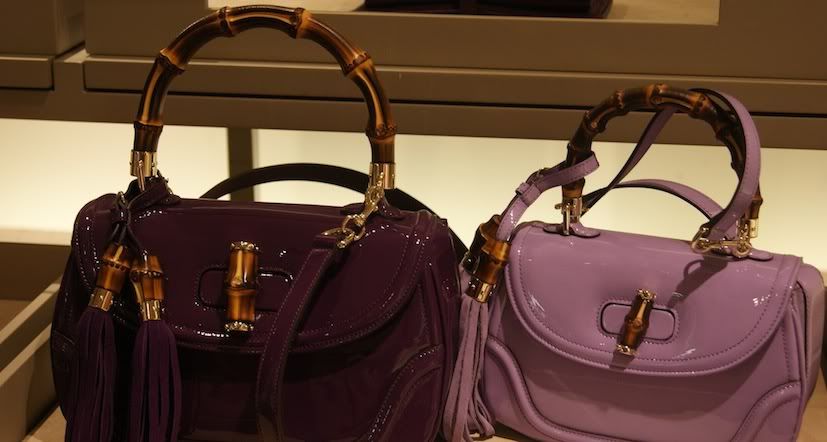 What do you think about these bags? I think they are very chic, isn't it?
I have to confess the straight lines and easy garments to wear is one of my favorite things in fashion. For that, when I saw these dress I thought, WOW! Awesome.
The color combination is beautiful and I think at the same time fresh without leaving glamour.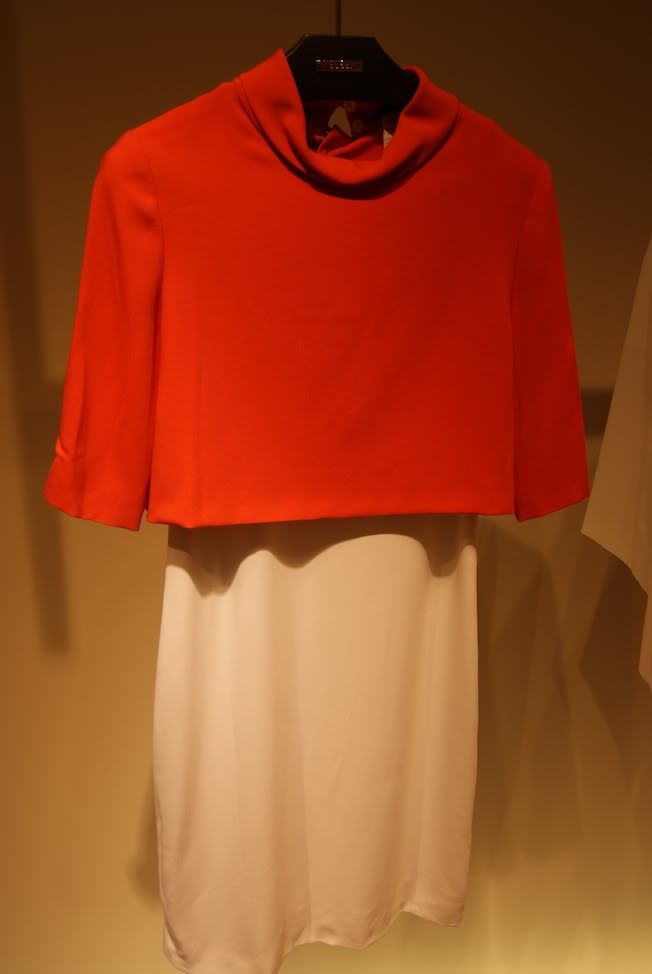 To finish, I've chosen this picture where purple pants and basic t-shirt in different tones are, maybe, my favorite pieces in the collection.
That t-shirt has the same tones than the dress I saw you before but in an opposite position, very cool!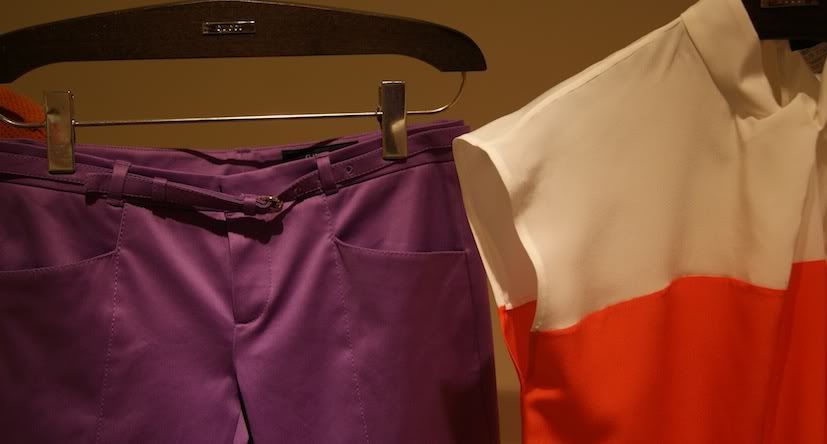 What do you think about the resort collection? Which garment is your favorite for next season? Let me know!!
I just arrived from London and I'm very tired but impatience to show you everything and more form there and of course the awesome event by Reebok+Wallpaper!
Enjoy your weekend and THANKS :D
David Martin
sBt